The recent arrival of spring can mean only one thing: Easter with all its colored-egg-and-chocolate-bunny-awesomeness is right around the corner. And, what do you need to hold said eggs and candy? A cute Easter bucket, of course!
Yes, I said "bucket" not "basket." Readily available at your local hardware or craft store, a bucket is a great stand-in for a traditional Easter basket because its smooth sides allow for all kinds of crafty creativity. Plus, it's just the right size for stashing your kid's stuff — like small toys or art supplies — the other 364 days of the year.
Easy and inexpensive (you just need a bucket and a few craft-store materials), this is one project you can tackle while watching a favorite show. Get crafting with these step-by-step instructions: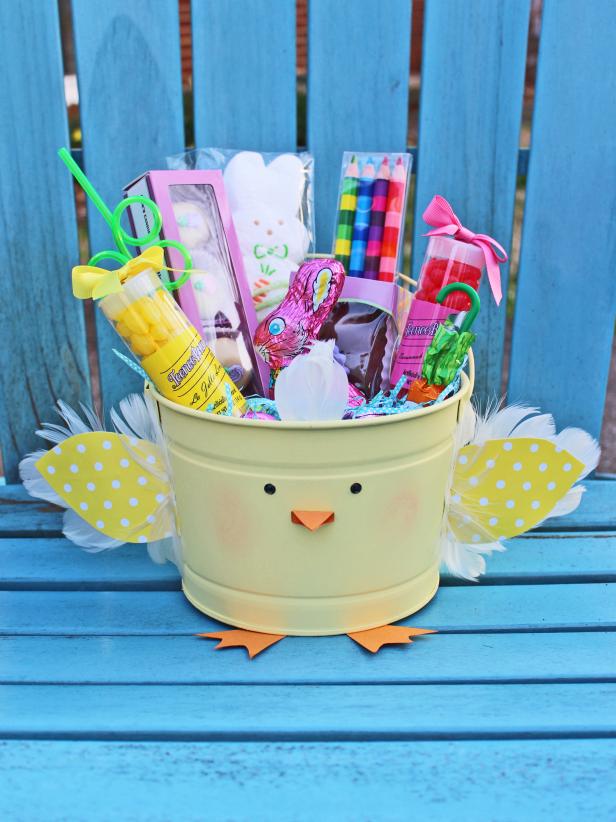 Looking for more original Easter ideas? From recipes to egg-dyeing tips to easy decorating ideas, we've got you covered. Just hop on over to HGTV's Easter Central, then be sure to share your Easter ideas and tips with us in the comments below.