If you read my Thanksgiving post, you know that our big holiday giveaway begins today. Someone is going to win his or her very own Angelo Surmelis chair! I'm sure you'd rather get the details from Angelo himself, so sit back, relax, and enjoy.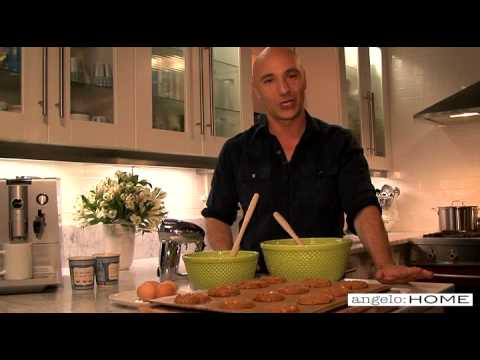 Think you know the answer to clue #1? Find out for sure (and discover some lovely holiday decorating ideas) in this photo gallery or by watching more Angelo Surmelis in action. Then, come back tomorrow for clue #2 in HGTV's angelo: HOME Holiday Gift Giveaway.
Ready to go? We're surely excited. "Ho, ho, ho!"
Now, imagine Angelo saying: "One, two, three, go!"
Go forth and play well. Start at HGTV.com.
*To see which one of Angelo's chairs could be yours, check the blog later today for your first look.