BRIANA: Splatter paint. Does it look carefree or just careless? Is it cool or childish? (Extra points for Jackson Pollock references.)
JESSICA: I think it's pretty snazzy, but if I actually had it in my home I would be driven to madness attempting to "clean" it.
BRIAN PATRICK FLYNN: Most of the time splatter paint on furniture makes me want to shoot it with a machine gun or set it on fire in the middle of a tiny island where there are no trees to harm or wildlife to displace. To do it right, it really takes a skilled artist. Splatter paint is 100% about balance. Negative space is the trick. And keeping the palette tight. Stick with three colors or several shades of the same color: violet, plum, grape, all against a black or silver fabric.
SARAH: I can envision this chair in my home (as an accidental DIY project that would also feature Cheetos orange-colored finger prints). It would look fabulous in my kids' playroom.
MARIANNE: I think it can be fun when it's used right — think more Kelly Wearstler than Crayola.
KAYLA: If it doesn't look like that foyer above, then all I can think about is this:
LILI: That whole, "Is it a Jackson Pollock or is it my 5-year-old?" is ever-present for me. Maybe one slight exception would be in small accessories:
CAMILLE: Ugh, I hate it. Not only does it look like a mistake, it reminds me too much of a crime scene:
LEANNE: Ok, look at Jackson Pollock. This is No. 5, from 1945:
Splatter chair, you're no Jackson Pollock.
LIZ: I think it looks good if 1) targeted and 2) large splatters. So, this:
Not this:
It just looks like the floor hasn't been swept in 8 to 10  months. There's a reason Jackson Pollock painted a canvas, not his floorboards.
MARIANNE: Those floors are making me twitchy.
JESSICA: At the end of the year we should have a splatter paint party with all the Colors of the Month.
LIZ: Yes! It will be just like this.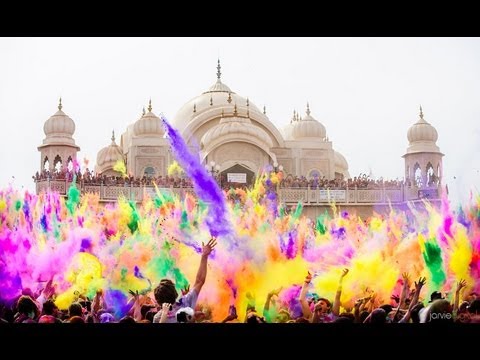 You've heard us talk about the technique, now tell us what YOU think…