Ah, Father's Day. That hallowed holiday where we tell the dads in our lives that we love them…by giving them ties? Come on, we can do better than that. This year, why not give dad what he really wants, the gift of rest and relaxation. These adorable lotto-inspired scratch-and-win cards give dad the chance to win everything from a pass on mowing the lawn to a two hour nap.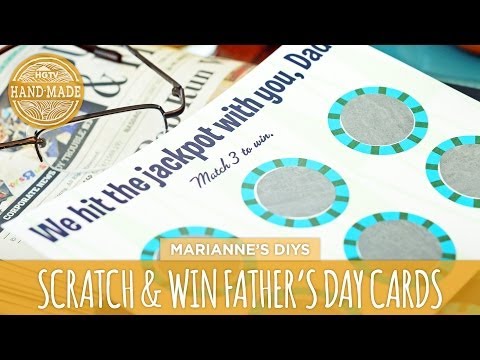 You can download our free Father's Day printables right here. Don't you kind of want to make scratch-and-win cards for every occasion now?
What are your plans for dad this June 16th? Maybe a special meal? Dish in the comments–I promise I'm very good at keeping secrets.
Missed an episode of Weekday Crafternoon? Catch them all–and more from Marianne–right here.