BRIANA: Put a fox on it? From the looks of it, this crafty creature has made everyone forget about birds. Abbi suggested foxes as a possible DTT topic a few months back because she was noticing them all over baby goods and nurseries – now they're all over these products Kayla featured in her mood board*, not to mention viral videos. We may never know what the fox says, but what do YOU say about foxes?
MARIANNE: Roald Dahl's The Fantastic Mr. Fox was my favorite book as a kid (I kind of had a crush on Mr. Fox?), so I love foxes…but it bums me out that they are so overplayed right now. Though I will confess to dressing my kid in a fox onesie and loving it:
KELLY SMITH TRIMBLE: I love foxes. They're like dogs you can't tame. They look cuddly but they're really wild and elusive. I agree they're getting a bit overplayed, but I'm also glad they're being used sans hunting scene this go 'round.
KAYLA: Clearly, I love 'em. I mean, the song kind of ruined them for me. Sorry, but how many times can a person really listen to that song?
But I love all the new Target Threshold entertaining decor with foxes.

DAVID HAYNES: Death to the fox. Tally ho! (I may be biased.)
HANNAH SLAUGHTER: I too adore Roald Dahl & Wes Anderson so I was a little sad when foxes became mainstream designer candy. For the longest time they felt like the dream pet of a very particular culture set. However, Mr. Fox's newfound fame did not stop me from searching immediately for this fox ornament from Anthropologie when I saw it on @KJP's instagram. P.S. I'm pretty sure it's sold out. What is it about animals in menswear that gets me?
BRIAN PATRICK FLYNN: Y-E-S to F-O-X. They have really graphic lines which read well in printed fabrics or pop art, and their shapes make for great accessories. But, hold up: Their reddish coloring clashes a lot with most color schemes, so I'm all about a black fox or a snow fox. Do those species really exist? Hell if I know, but I do know that reddish brown sucks and looks cheap and heavy, and I won't have it anywhere near my house[s]. Colored foxes, that is my final answer.
KAYLA: BPF – Snow foxes are so real. And so cute.
LEANNE: Not a big fan of foxes. But I love Foxy: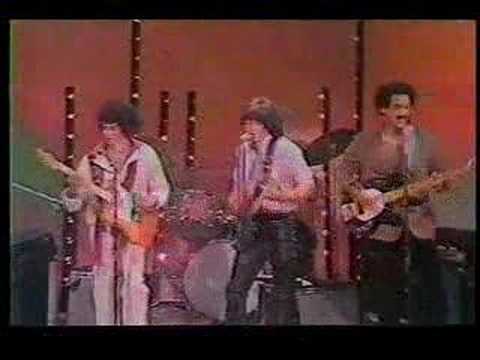 Warning: Disco.
KELLEY: I think everything about the '70s was foxy, Leanne:
KERI: I love a good fox (or any woodland creature for that matter). I recently spotted this adorable design on one of my favorite blogs, and I knew I had to share it.
Foxes make everything cuter. It's just a fact.
We've made the fur fly over foxes, now tell us what you think:
*CREDITS:  Print | Navy Sweater | Doll | Brass Opener | Cuff | Lamp | Clutch | Pink Sweater | Pillows