I don't know if you've heard, but macrame is back in a big way. To bring this craft out of the 70′s and into the 21st Century (not to mention close out National Craft Month), we're using a chic neon and metallic color palette and two clean and simple knots. Watch the video to learn how (and see me do a little disco!):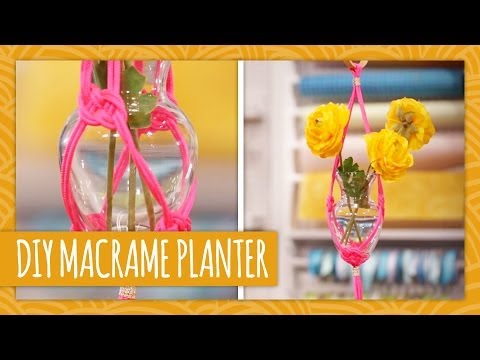 It's the perfect size for a small vase or planter–I filled mine with cheery yellow flowers, but it would be a great way to show off succulents or air plants as well.
Catch up on all of our National Craft Month projects–these easy felt bowls, festive pom-pom banners, and this gorgeous herringbone tray and box. Check in next week for another great how-to!
Brought to you by Jo-Ann Fabric and Craft Stores, where ideas and inspiration come together.