I'm almost scared to say it, but I think Spring is finally here for good (cross your fingers!). Flowers are blooming and Easter is just a few weeks away. So why not get your hands dirty making some lovely and inexpensive concrete planters? These bad boys would make a gorgeous centerpiece for your Easter or other Spring celebrations, then you can use them to dress up your deck or patio straight through to fall. Watch the video to see how to make your own: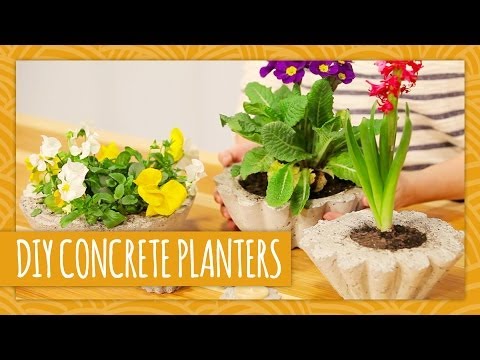 If you don't have interesting shaped bowls or pans in your cabinets you can always hit up a thrift store to find some inspiration. Who knew that old gelatin molds could make beautiful planters? What would you use as a mold?
Want more Spring decorating ideas? Check out the HGTV Spring House. And as always, you can find more episodes of HGTV Crafternoon right here.