Easter is this Sunday, and if you celebrate it I would bet you have plans to do some egg decorating this week. Vibrant dyes make quite an impact, but did you know you can get amazing colors with fruit and vegetables? Head to the crisper and put a pot of water on to boil, it's time to make some natural Easter egg dyes. Watch the video to see our favorite colors: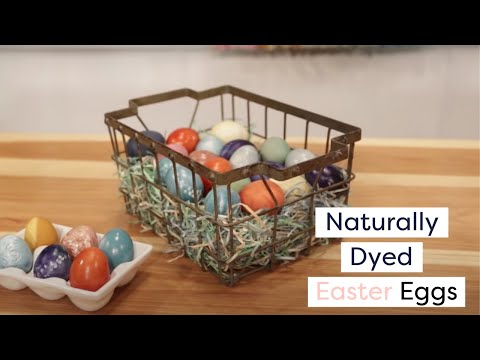 I still can't get over the deep teal color that boiling red cabbage gives you. Who knew that Easter egg dye doesn't have to come from a bottle or a tablet?
Want even more great egg-decorating ideas? Learn how to make Baker's Twine-Wrapped Eggs, or check out how your favorite HGTV Stars decorated eggs this year!