We woke up to a dreary, rainy spring day here at HGTV Headquarters. Sigh. But you know what they say about those April Showers! In honor of this hard-won spring, I made a quick and easy (and frankly adorable) cloud and raindrop magnet set. Watch the video to learn how: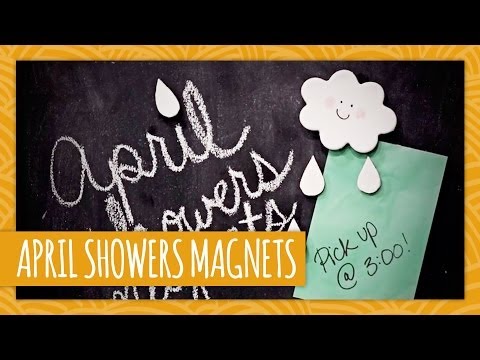 You can make your own set of magnets in about 10 minutes, plus some drying time, and it's just the thing to dress up your fridge, locker, or message board. I'm all about a sunny day but I can't help but smile at this happy little guy.
Thirsty for more DIY projects? Check out the HGTV Crafternoon page!