I feel like this post should have a #ThrowbackThursday hashtag, because today we are taking something straight out of the '80′s and making it oh-so-modern. That's right y'all, we are making Shrinky Dinks. Ditch your memories of pre-fab cartoon characters and check out these modern designs made with blank Shrinky Dink sheets and permanent markers. Karen Kavett, one of my HGTV Handmade collaborators (and graphic design genius!), is along for the ride. Watch the video to see what we came up with: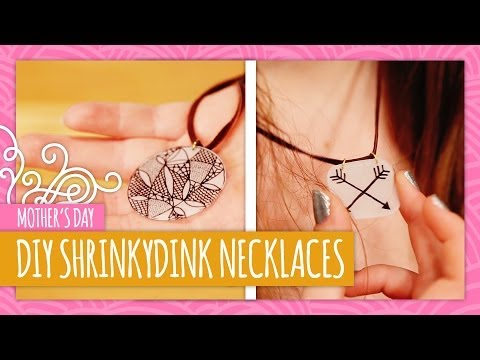 While the necklaces Karen and I made are SO super cute, I really loved the charms I made out of my kid's drawings (seems I can't resist a gift made by my kids!). What a fun Mother's Day gift that would be, am I right? What would you doodle on a Shrinky Dink?
 Get loads more Mother's Day gift ideas right over here. And make sure to check out all of the great DIYs on the HGTV Handmade YouTube channel.