BRIANA: I know I was pining for warmer climes through our long, bleak winter and it seems designers were, too. Pineapples have been popping up in the fashion world and now they're appearing on pillows, in paintings and on blogs. So, what do you think of the pineapple as a popular motif? Are these fruits tropi-cool or do you only care about them when they're in colada form?
MARIANNE: My girl Meg JUST did this amazing cut paper pineapple, and I'm loving it. And did you guys see The Alison Show's Mother's Day brunch? MORE PINEAPPLES.
MEG ALLAN COLE, HGTV HANDMADE: Thanks, Marianne! My project was definitely inspired by the trend. I am feeling the pineapple love these days, especially since I'm seeing many with a fresh modern spin on the traditional symbol. It's kind of fun to play with an iconic image like that of a welcoming pineapple to see where else it can go.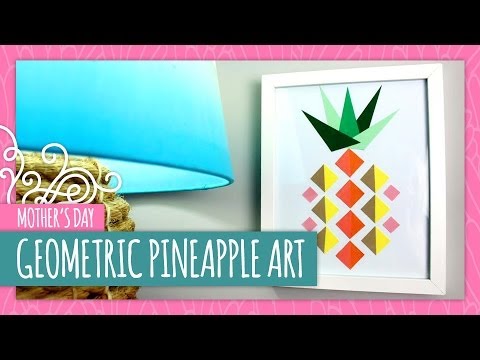 JESSICA: If I walk into your house and you have lots of pineapple décor, you automatically owe me a cocktail, right?
LEANNE: I share Jessica's cocktail mindset. Pineapples are a symbol of hospitality, but I interpret them as a symbol of piña coladas.
MEG: Jessica and Leanne, can I assume this means that you also enjoy "getting caught in the rain?"
LEANNE: Nor are we into health food, Meg. We are into champagne.
MEG: I had a feeling. As it's clear you "haaave half a brain."
DAVID HAYNES: And now that's in my head.
LILI: I truly love it. After all, it's a symbol of hospitality. What better place for the pineapple than in your home? Kitsch it up with some fruity goodness:
Then definitely make me a piña colada!
CAMILLE: Or better yet, a pineapple margarita. I say "Mahalo!" to this oh-so-tropical trend.
MARIANNE: I want that.
KAYLA: Summer is in the air! I love this as much as I love watermelon decor. I see myself using it in more modern ways than the traditional resort-y way. Like the print below and this lamp.
MEG: Ooooh, I dig that pineapple lamp! So refreshing. We should all be pool-side STAT!
JESSICA: Though I really would prefer to be eating pineapples, I really like the shape of them and think the pattern looks great in décor and fashion. I have a pair of pineapple socks! This trend is making me hungry.
MEG: I saw this Pineapple Halloween costume last year and thought it was a riot. So random, yet so adorable. Gotta love a project that makes you laugh!
LIZ: Meg, I love that costume! And piña coladas. This is one (the one, the only) instance where I don't really love the kitschy side of the trend (keep your pineapple shaped fruit bowl, thanks) but I LOVE the modern, pop art interpretations.  YES:
Okay, this is pretty cool too.
I just don't like the "brown and green ceramic pineapple" look.
LILI: I love that print!
MARIEL CLARK, PROGRAMMING DIRECTOR OF HGTV.COM: Yes, yes, yes to the cute and fresh pineapples like the ones Kayla and Meg are showing off. No to any pineapples in bronze or that are used as a door knocker. And a resounding YES to any pineapples that are grilled or mixed into a summery drink.
MEG: LOVE that striped print too! I'm with you Mariel, the fresh, modern pineapple moments are what I'm drawn to. And I'll eat or drink it in any way I can! My all-time favorite summer juice is pineapple + cucumber + ginger. It's TO DIE FOR.
LIZ: Meg, does that extend to pineapple Jello salad?
MEG: Haha, perhaps not.
We've cored and diced this topic, now tell us what YOU think: