My daughter Lulu just turned five, and since you don't turn five every day I decided to throw a blowout. However, it was my birthday too (y'all know we have the same birthday, right?), so I didn't want to create a ton of extra work for myself. So I did two things: first I made a bunch of custom birthday candles to decorate a plain white sheet cake. Then, I made a custom rubber stamp that I could use on everything from invitations to party decorations. Watch the video to see just how easy it was to make!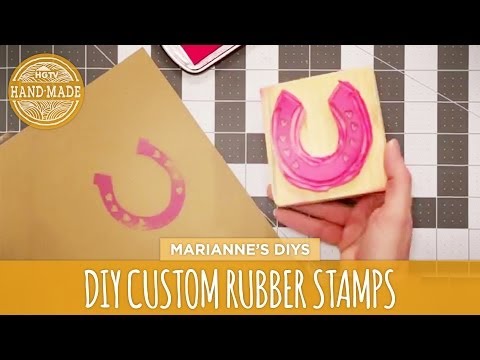 Here's everything you'll need:
Speedy Cut Block (or you can use an eraser to make a small stamp!)
Stamp Pad
Linoleum Carving Set
Hot Glue
Wood Block
Scissors
Washi or Paper Tape
Plain White Paper
Pencil
Armed with my horseshoe stamp and a stack of brown card stock, I was able to make all kinds of party signage and inexpensive invitations in just a couple of hours.
I had the best of both worlds, cute party decorations and very little stress. I think she had fun, don't you?