BRIANA: Ice sculptures and swans are so '90s. There's a wacky new wedding trend taking hold: donkeys. Yes, you read that correctly. Donkeys. Apparently, some couples use them as transportation, to distribute goodies in their saddle bags, or just to provide ambiance and unique photo opportunities. What do you think? Do donkeys kick a wedding up a notch or would a burro upstage the bride?
TREVOR: Is the ceremony taking place at the bottom of the Grand Canyon?
MEG ALLAN COLE: I'm glad you specified that I read this right because, it was unclear for a second. Who knew? Not this girl.
I love animals so much, and understand people wanting to include them in anything really, because they are wonderful creatures. However, it is impossible for a couple who is getting married to focus on anything, let alone be sure that the animals involved are being treated right and properly cared for. What if that a$$%@!* cousin of yours thinks it's funny to slip a donkey a cold one? I just immediately think of how this can go wrong for the animal and feel protective of them. Sometimes loving animals is knowing when including them isn't what is best for them. I'm sure that is a case-by-case thing, but it just concerns me a bit. Not to go all Pamela Anderson-PETA on this trend, but I say donkeys should RSVP "no" to weddings.
KRISTINE: I'm with Meg on this one… seems like it could take a turn for the worst pretty fast. Also, I really don't get the appeal of having a donkey at a wedding in the first place. I vote for a puppy instead, as long as someone (not the bride or groom) is willing to keep an eye on it.
MEG ALLAN COLE: Especially a puppy THAT cute and dapper. Or this guy. THIS guy is invited anywhere I'm going: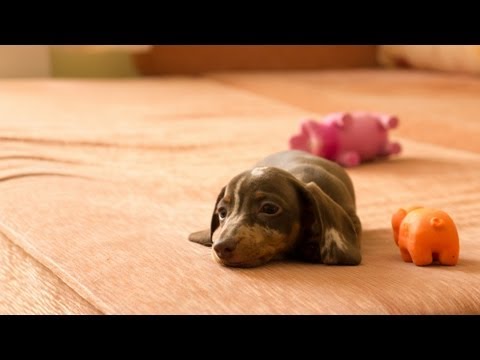 FARIMA: I'm all for the puppies!
JESSICA: Only if this guy is also invited:
KAYLA: Yes to the llama and no to the donkey.
CAMILLE: Ummmm… don't llamas spit at people? And, I don't mean, just kinda spit but expectorate with a vengeance?
MEG ALLAN COLE: And yell. Who's seen that YouTube video??
JESSICA: I'm sorry guys, this is slightly off-topic, but have you seen DMX llama? I want him at my wedding, I don't even mind if he spits everywhere.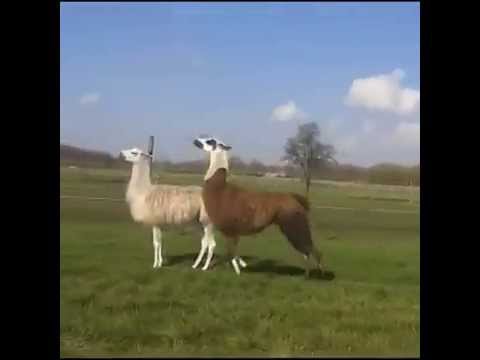 MEG ALLAN COLE: I just searched for the yelling llama video and see how quickly I could lose myself in an animal-YouTube-video-K-hole and am walking away from the computer. Must. Not. Watch. Animal. Videos. ALL DAY LONG. But did you see this?
KAYLA: I think a sweet lamb could totally work, too. (If you really NEED animals at your wedding…)
LIZ: Hmm…I say, cray, whether donkey, llama or alpaca.  Best case scenario: They're adorable.
There's enough unpredictability at a wedding (ex., crazy relatives) — you don't need to add donkeys, llamas or, for that matter, alpacas to the mix. If it's a personal pet that's a part of your family, that's one thing, but otherwise, I say nix the donkey from the guest list.
JOANNA GAINES, guest editor and star of HGTV's FIXER UPPER: Living on a farm, I would say donkeys could potentially upstage the bride with their crazy noises. But I would be open to renting out some of my adorable goats, they would love the attention! (Call if you're interested, I may let you keep some.)
TREVOR: I vote yes for goats. My grandfather raises them on his farm, they are always so adorable. Donkeys don't seem to have the same "AWW!" factor as a baby goat.
JESSICA: This just came up in my Twitter feed, so the Internet approves: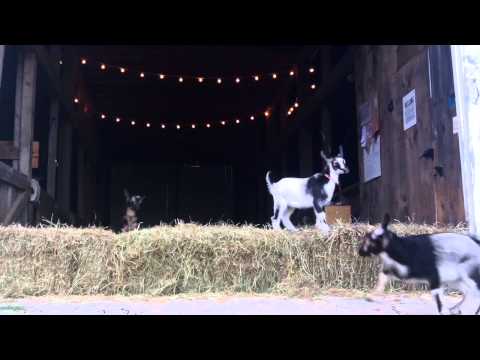 We've hemmed and hawed (and hee-hawed) about wedding donkeys, now tell us what YOU think: