Happy Bastille Day everyone! I must admit, I'm feeling pretty nostalgic. I was lucky enough to watch the fireworks erupt behind the Eiffel Tower on Bastille Day last year (take me baaack), so I'm having a serious case of wanderlust today. Even if we can't all go to Paris to join in traditions like watching the fireworks or attending the Military Parade on the Champs-Élysées, we can certainly celebrate this historic day in our own way here in America. Here's a few HGTV takes on La Fête Nationale traditions:

All Things Blue, White, and Red
Remember all those cute Fourth of July decorations you put so much thought into two weeks ago? Good news: Bastille Day gives you a reason to re-use your festive red, white and blue pieces. Just remove anything involving stars and stripes and voilà — your home is ready for French festivities.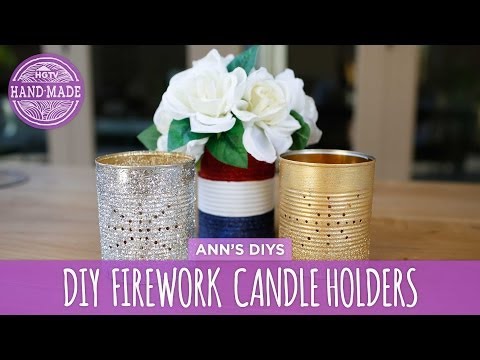 Create Your Own Fireworks
As I mentioned, fireworks are a fun and lively Bastille Day tradition. Although this HGTV Handmade craft was originally created for the fourth, why not represent the spectacular Bastille Day fireworks with these adorable candle holders?

Festive Picnic
What French holiday would be complete without a decadent meal? For Bastille Day, a picnic is the go-to feast setting in many areas of France. Mimic this tradition — lay out a red blanket, pack a tasty meal and grab a bottle of French wine to create your own leisurely lunch.

French Food Galore
Whether you have a picnic or any kind of festive meal, Bastille Day is an excellent excuse to try out some tasty French recipes (not that you need an excuse). For your main course, keep it simple with some fresh baguette sandwiches or get more ambitious with one of Food Network's Bastille Day Recipes. After the meal, indulge in delectable desserts like madeleines, macarons or eclairs. Bon appétit!