This week on HGTV Handmade, I brought inside beautiful leaves from the ferns in my backyard to create DIY heart art, and this got me all into the botanicals-as-decor trend.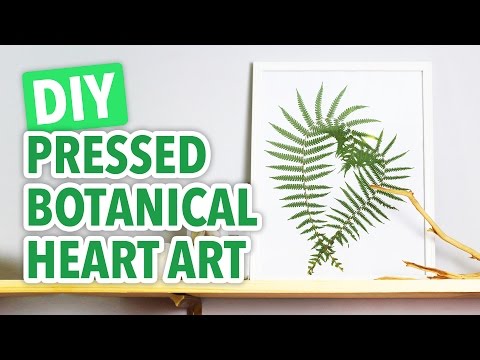 Pressed botanicals are a classic form of decor with so many ways to put your own spin on it. Let's see how people are customizing their botanicals to see if it'll spark more ideas!
Hello Lidy created really rad botanical apothecary jars that leave quite an impact when shown as a collection.
I went crazy for this rad 3D Flower Wallpaper installation when I first blogged about it on CRAFT in 2011. Created by Front, a Swedish designer, this living install is so lovely for your home as decor, or as a temporary botanical-inspired photo booth back-drop when you have a garden party.
If you fall a little less under the DIY category and a little more under the "I'll buy it", never fear, you can get your botanical on with these adorable stamps by Etsy seller Karamelo.
I love a unique DIY that I've never seen before, and that is what Uncommon Designs Online created with their own version of a botanical pumpkin.
Bring your love of leaves to a paper-cut place with these pretty paper cut cards by New House Project.