You know the saying: nothing says party like a piñata. Isn't that a saying? It is now! I had so much fun making this adorable beehive piñata that I can't bear to break it. I think I might hang it in my daughter's room instead.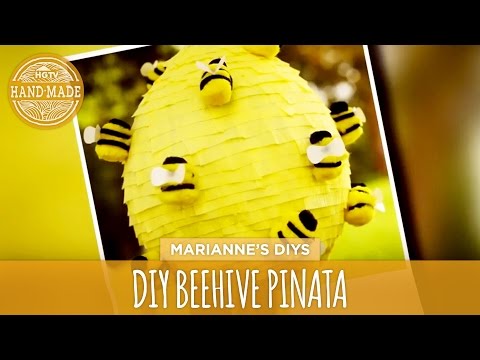 Pretty cute, eh? Those puffy bumblebees are the perfect touch. This would make any summer party one to remember, don't you think?
I haven't done paper mache since I was a kid, and it was good, goopy fun. Have you ever attempted a homemade piñata?
Missed an episode of HGTV Crafternoon? See them all, and more from Marianne, right here.