BRIANA: We've hashed out our feelings about hand chairs, but now I want to know your thoughts on a whole other type of hand: the hand sculpture or accessory. Hands have long been artist's models or glove molds, but they were spotted at High Point Market and are making their way into the home as decorative objects,  jewelry holders and even hardware. Do you give them a high five or thumbs down?
JESSICA: I just thought of about 10 hand sculpture possibilities that would work for me. Most of them are offensive.
FARIMA: I would keep a hand sculpture flipping the bird in my car. Otherwise, no.
BRIAN PATRICK FLYNN: Ugh. I'm kinda that "everything in moderation" type of guy, so while I will always love any organically-shaped sculpture, I'll probably only like it when it's uncommon and special. Once something as simple as a hand sculpture becomes super duper hot, it instantly loses its appeal. To me, at least. I'm also a 38-year-old man who listens to Miley Cyrus, so there's that.
KERI: I think it has a generally classic artsy look (like in the image you shared), but I can't get past the image of a spooky Halloween hand grabbing me as I reach for a Reese's cup… not cool, Halloween party hosts.
MEG ALLAN COLE: They definitely walk the fine line between coo' and creepy. I love the vintage clean white hand sculptures and think they can be quite lovely and classy. SOME are quite creepy though, I can't lie about that.
WATSON: Let's double our fun and give out two high fives. The key for me is that there needs to be a 2nd hand involved. One hand invites way too many Addams Family and Evil Dead allusions. Two hands, however, effortlessly connote sculpture, like Rodin's The Cathedral.
GRANT: I give the look a thumbs down. It just feels like a weird grownup version of the kids' hand crafts we've all done (the classic "turkey" art at Thanksgiving — the pressing of your toddler's hands into plaster for a keepsake). Yes, mercy — your tot's Halloween spider is adorbs, but other than that – you can keep your overgrown hands to yourself.
LILI: Straight up Addams Family, y'all:
HANNAH: I totally fell in love with the brightly painted glove molds the first time I visited Fishs Eddy. But they're not for everyone! I pride myself on having a home with "straight up Addams Family" elements and know that when people call my living room style "eclectic" they're really thinking "crazy, hoarder art teacher style."
LILI: Just as long as you know people are scared, Hannah…My mother once bought a vintage child-size clothing form with a porcelain face and insisted it was cute. She kept it on the landing of the stairs and would occasionally dress it for the season. All it ever accomplished was terrifying young and old alike.
TREVOR: Lili — my grandmother had the same situation at the foot of her stairs for the entirety of my childhood — I hated going there.
HANNAH: Wow. I bet it was also a fabulous anti-theft system!
KAYLA: In middle school, I went to Canada and made one of these horrendous wax hand sculptures…for some reason. Halfway through the process my 'thumbs up' got lazy and I was left with the ugliest memento.
HANNAH: Ok, those are actually pretty creepy. No one needs a neon body part hanging around. Changing my answer to cute, cartoony hands that are more Dr. Seuss than Dr. Frankenstein.
KELLEY: Vintage hand chair? Interesting and cool. Trendy hand sculpture? Kitschy and creepy.
TREVOR: I'm sorry — I would be completely creeped out to sit in a hand shaped chair. Especially a flesh-y colored one like in [that] photo.
LIZ: Y'all, I tried, I really did, to find a hand sculpture that didn't give me chills. "Maybe a jewelry holder?," I thought. Maybe I've watched too many zombie/vampire shows, but it just reminds me of a hand creeping out of the ground, grabbing my leg and dragging me down. Basically, this accessory is the embodiment of my nightmares. Metallic, neon, matte…it doesn't matter. Hand sculptures are not a-okay with me.
BETH: I've had this hand jewelry holder on my dresser for several years, and I love it. It keeps my necklaces from getting tangled, and it's just weird enough without being creepy.
The current version of the trend is creepy. It makes me want to raise my hands to heaven and pray that it goes away, asap.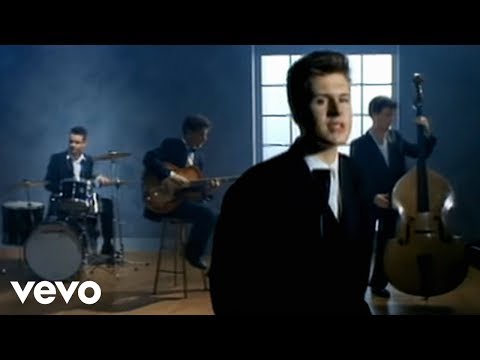 DEANNE: It reminds me of the hands from Labyrinth. Can't do it.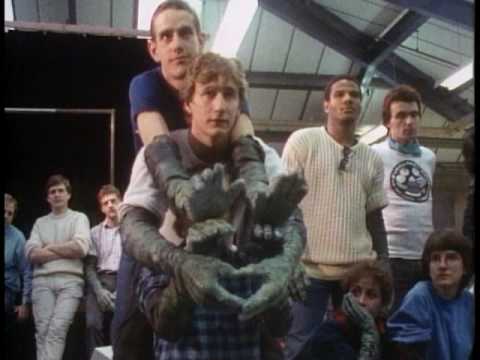 LILI: I mean this is just a hop skip and a jump away from this.
LIZ: I don't even want to know what that vintage key unlocks.
DAVID HAYNES: Stop it! You're freakin' me out!
MEG ALLAN COLE: Lili, noooooooooo. Let the nightmares ensue.
MARIEL: Lili – oh dear God, no. Doll hands takes me right to that SNL skit with Kristen Wiig.
MEG ALLAN COLE: Happy Halloweeeeeen!
TREVOR: I wish  I could "LIKE" an email…
JESSICA: Just saw all these baby hand sculptures. Crying a little.
 You've heard what we think about hands, so I'll hand it to you: