Summer may be winding down, but we have a few more weeks to enjoy warm weather and, if you're lucky, the beach. But, if your family is living landlocked this summer, there's another fun way to entertain little ones: These sea-inspired finger puppets. Turn up the volume and take a look: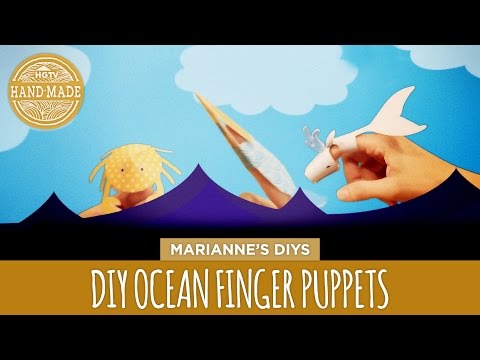 We worked with illustrator Kori Clark to design this exclusive set of finger puppets just for, well, you! The coolest part of the designs? They wrap around your fingers, making them easy to animate. Kids will love setting up a mini puppet stage and sending these little guys on an adventure.
Or, if you're really headed to the ocean, cut and assemble these pint-sized puppets before you leave to keep kids occupied in the car.
DOWNLOAD THE FREE OCEAN FINGER PUPPET TEMPLATE RIGHT HERE >>