We're in the dog days of summer here, and sometimes you just want to get inside, out of the heat and into the blissful air conditioning. If your kids are in need of a project to occupy their time, I have just the thing for you. These sandpaper transfers are as fun to make as the resulting t-shirts are to wear.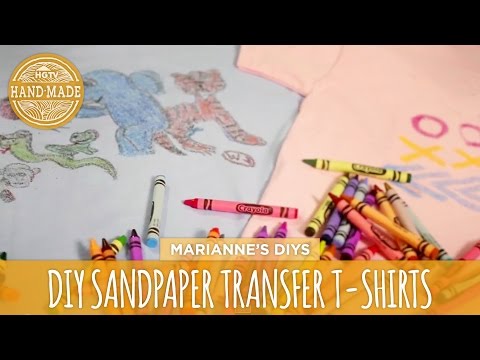 I love that in two simple steps you can turn your kid's work of art into a t-shirt. Make sure you put the finished t-shirt in the dryer on high to set the color, and wash it alone the first time.
What's your favorite way to beat the late-summer heat?
Missed an episode of HGTV Crafternoon? Catch them all, and more from Marianne, right here.