You guessed correctly if you chose option C. By keeping the bedding and wall colors neutral, designer Ashley DeLapp was able to have fun with the black and yellow accent pieces, seen in the pillows, side table and window treatments throughout this eclectic guest bedroom.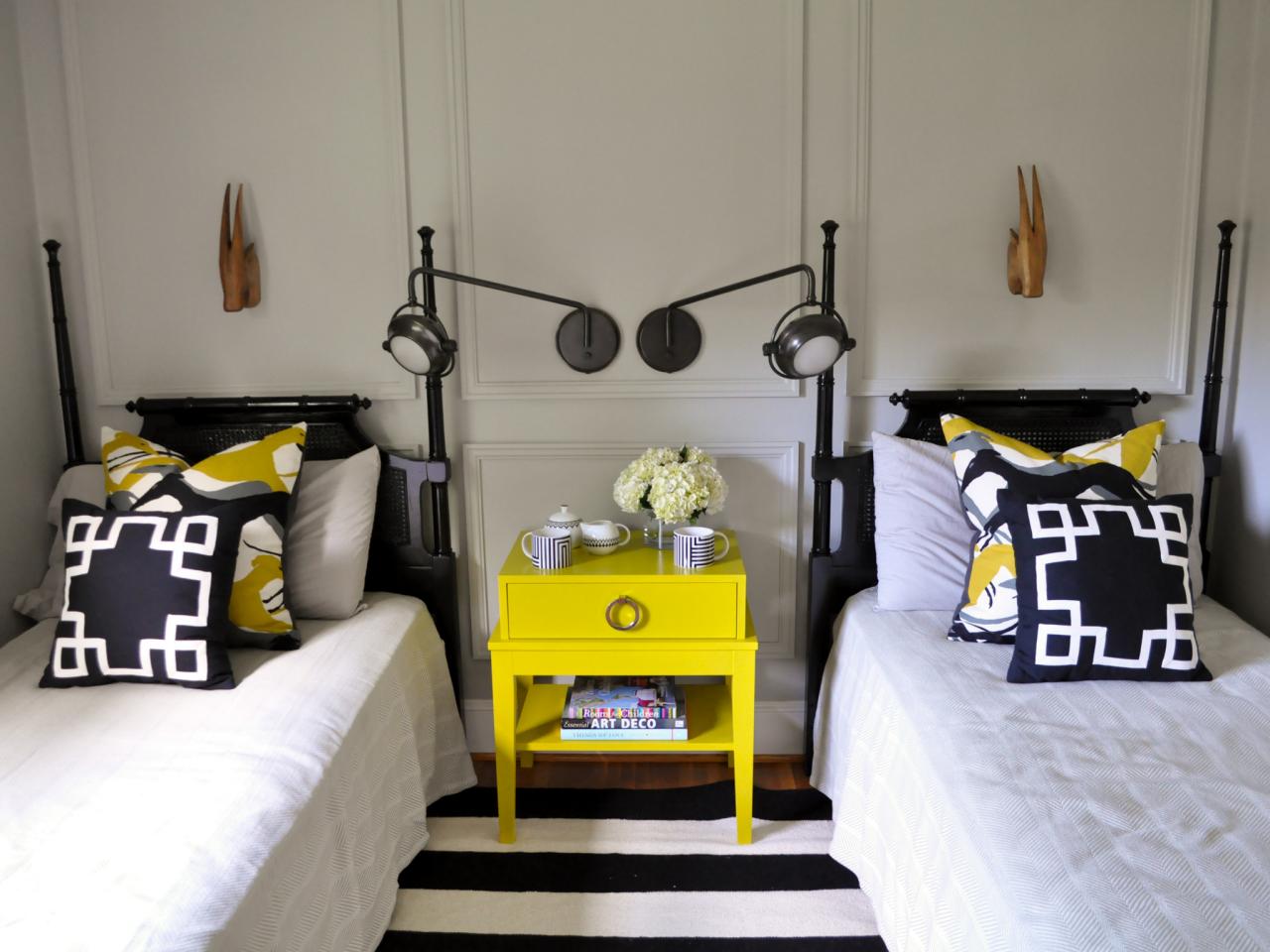 We randomly chose one person from the comments, and Marie H. is the winner of six Chilewich.com Dahlia placemats and coasters in brass. Congrats!
Check back next Wednesday to decorate a new space.