You guessed correctly if you chose option B. Designer Jamie Herzlinger incorporated a custom black Art Deco-inspired trim to create a one-of-a-kind look. The marble countertop is also used to frame the mirror, creating a cohesive look.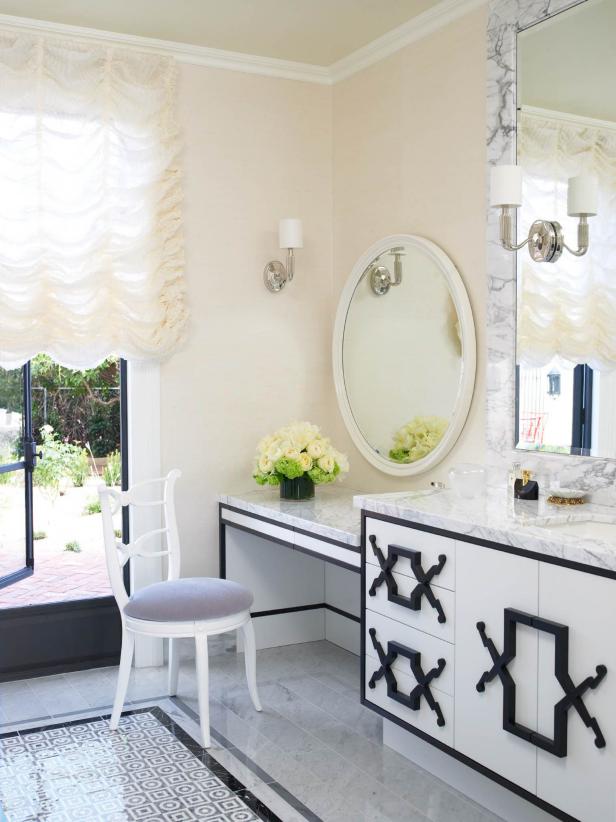 We randomly chose one person from the comments, and Nadia is the winner of an urban garden planter from CedarCraft. Congrats!
Check back next Wednesday to decorate a new space.