Looking to book the perfect vacation without breaking the bank? Instead of paying for five-star treatment, create it yourself! Glamping, aka glamorous camping, allows you to experience the spoils of nature with all the comforts of the great indoors. The best part? You likely have everything you need right at home. So pack up the wineglasses, and set out on your next adventure in style with these foolproof glamping tips.
SET UP A GLAM OUTDOOR LOUNGE SPOT
Don't just set up camp; create a cozy, alfresco living area. Lightweight outdoor furniture, throw pillows and a portable area rug can make any trip into nature feel like home away from home. And don't forget a few decorative accessories to complete the look. Copy this outdoor space >>
Step into these incredible glamping adventures >>
LIGHT IT UP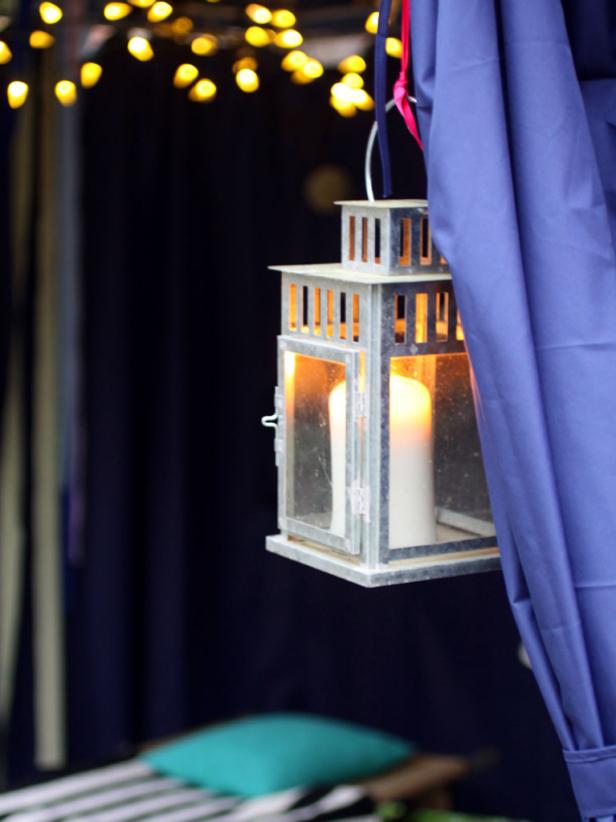 When the sun goes down, the fun begins. Add chic ambiance with a cozy campfire and lots of lanterns and candlelight. For glampers on a budget, DIY paper bag lanterns are a cheap and easy way to dress up your campsite. String them from tent to tent for a festive look. Other fab lighting options include portable hurricane lanterns, recycled can lanterns or even plain white string lights.
Get these outdoor candle ideas >>