New Year's Eve is the last of the winter holidays, so it may take the back burner to Thanksgiving, Christmas and Hanukkah. The holiday season may have sucked your wallet dry, but you can still throw a dazzling New Year's Eve party. I have one word for you: upcycling. Save all your glittery Christmas decor to spruce up your NYE party with our easy tips below. It's all in the details!
Wrapping Paper Tablecloth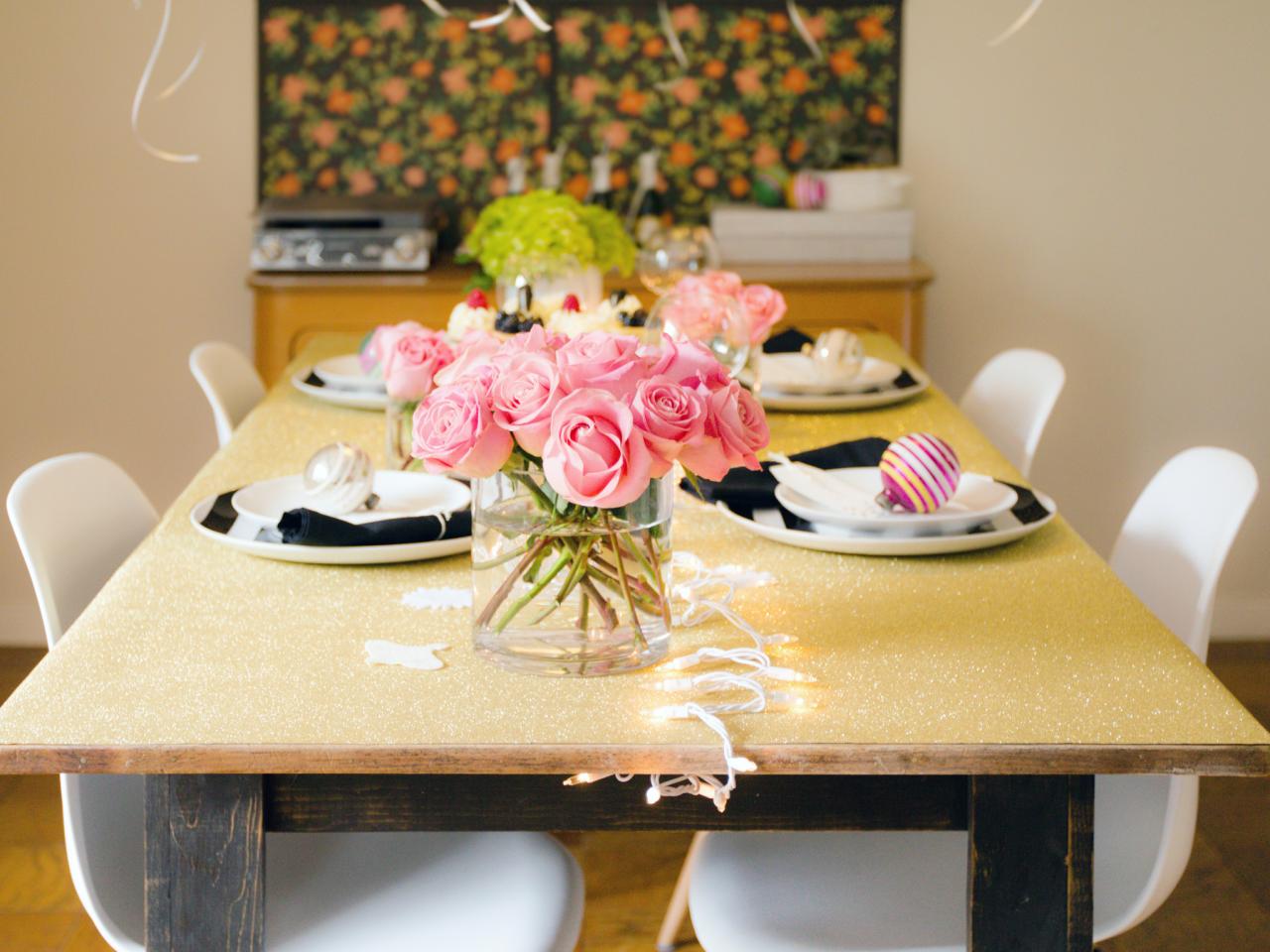 Skip the fancy tablecloth this year, and use leftover Christmas wrapping paper instead. If you don't have any wrapping paper left, stores have big discounts on Christmas items this time of year.