It goes without saying that I'm pretty jealous of the facial fur Zac Efron, Damian Lewis, Daniel Craig and even Kate Upton have sported to raise awareness for men's health issues.
Photos via List25
Even Pusheen, that adorable cat you've seen all over Instagram, is in on the action.
Photo via Imgur
I love how the Movember movement started with just 30 guys in Australia and is now a global effort for men's health. They have raised almost $600 million since 2003 and have more then 4 million members, affectionately termed Mo Bros and Mo Sistas. It's also sparked an entire genre of furry home goods; Kayla has already talked about those, and Briana has been splitting hairs on the trend.
While I would give anything to celebrate Movember with a Tom Selleck-level 'stache, I'm not quite there. So, what can those of us who lack the gift of enviable scruff do for Movember? Throw a party of course!
Last year, our friends over at DIY Network's Made + Remade blog put together this mustache photo booth soiree with tons of printable mustache templates and accessories. (For full effect, cover everything in glitter.)
We found some scrumptious #noms to serve at your party, too. I mean, you can't throw a m0-down without mo-munchies.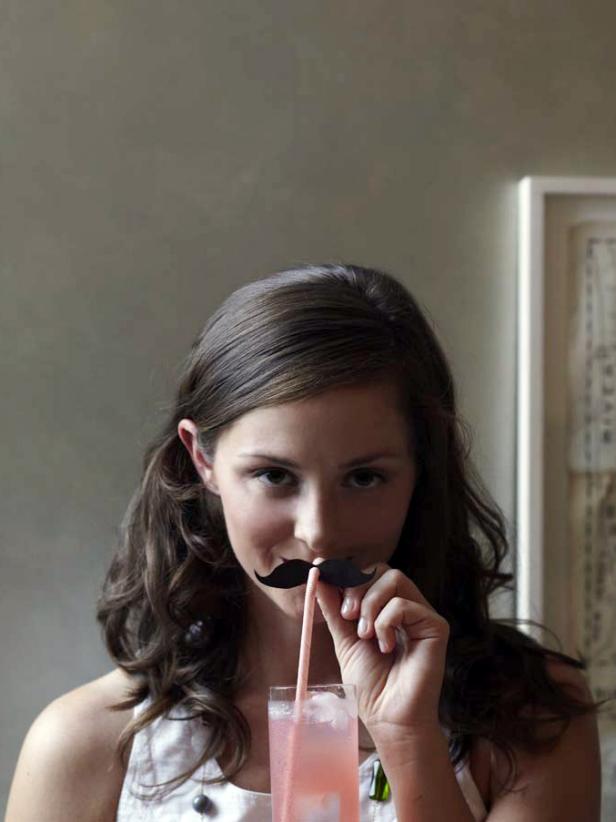 HGTV.com shared this tutorial for making mustache drink toppers, perfect for adding a bit of flair to your handmade cocktails.
And these LaPetite cookies from Etsy are a great party favor, or use them for photo ops and mobile munching.
Savvymom shared this mustache cake hack; it's such an easy trick to turn a basic round cake into a fun and trendy party treat.
So, don't worry if you're not growing the Monopoly Man's whiskers; you can still have tons of fun supporting a good cause — and you don't even have to worry about all that grooming. The Movember foundation even has 5K races and huge gala parties so everyone can get involved in the fun.
It may be mid-November but Movember is just now starting to get hairy, so glitter your mustache templates and throw a party to support men's health!