You guessed correctly if you chose option B. Interior designer Brian Patrick Flynn combined the graphic pattern on the pillow with quatrefoil window treatments for a bold statement. A cube-shaped end table serves dual purpose as a dog bed.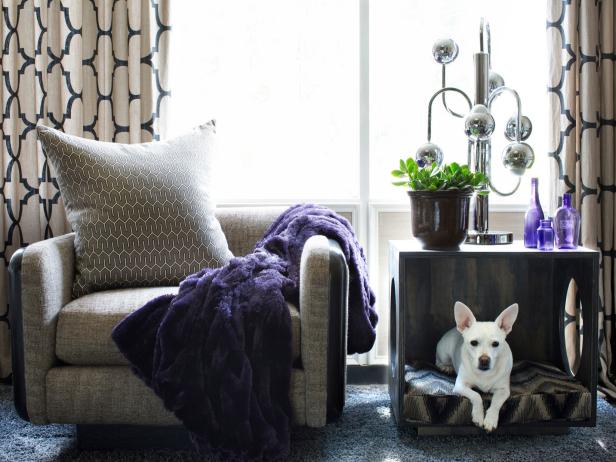 We randomly chose one person from the comments, and Elaine is the winner of handmade wacky stockings, a KONG brand pet bed from PetSmart and a monogrammed jewelry dish from Silhouette Boutique. Congrats!
Check back next Wednesday to decorate a new space.