You guessed correctly if you chose option A. Designer Sarah Richardson placed  a vintage chair and vanity next to the tub to provide a place to linger and prepare for the day.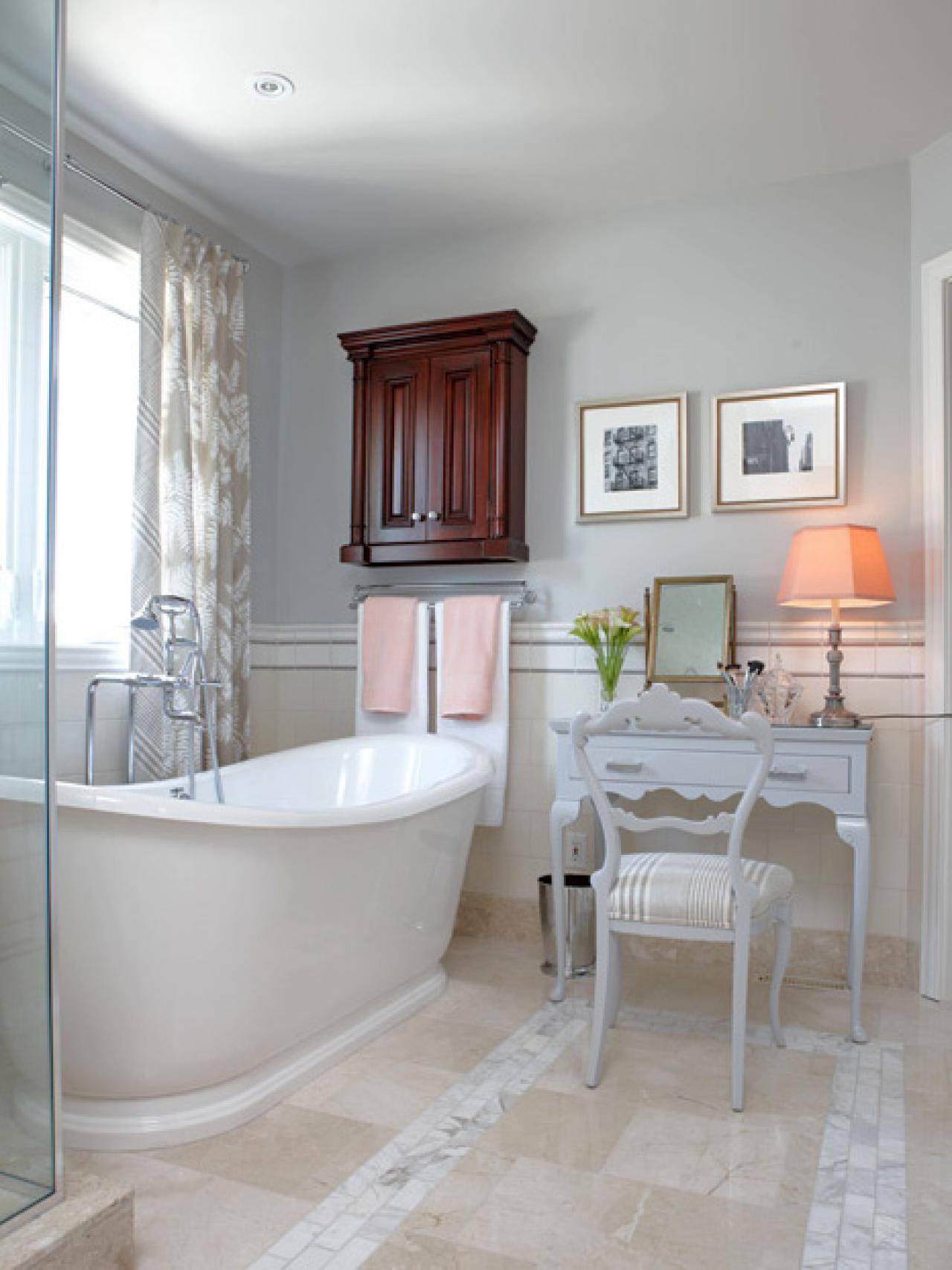 We randomly chose one person from the comments, and Kathleen M. is the winner of Method all-purpose cleaner and a trio of air fresheners. Congrats!
Check back next Wednesday to decorate a new space.