You guessed correctly if you chose option C. Camille Styles upcycled a board as a rustic-themed table runner instead of using a traditional fabric one. Beeswax candles, gourds and wheat sheath place cards keep with the theme while footed urns overflowing with blooms, linen tablecloth, vintage silver and gold-rimmed dishes add sophistication.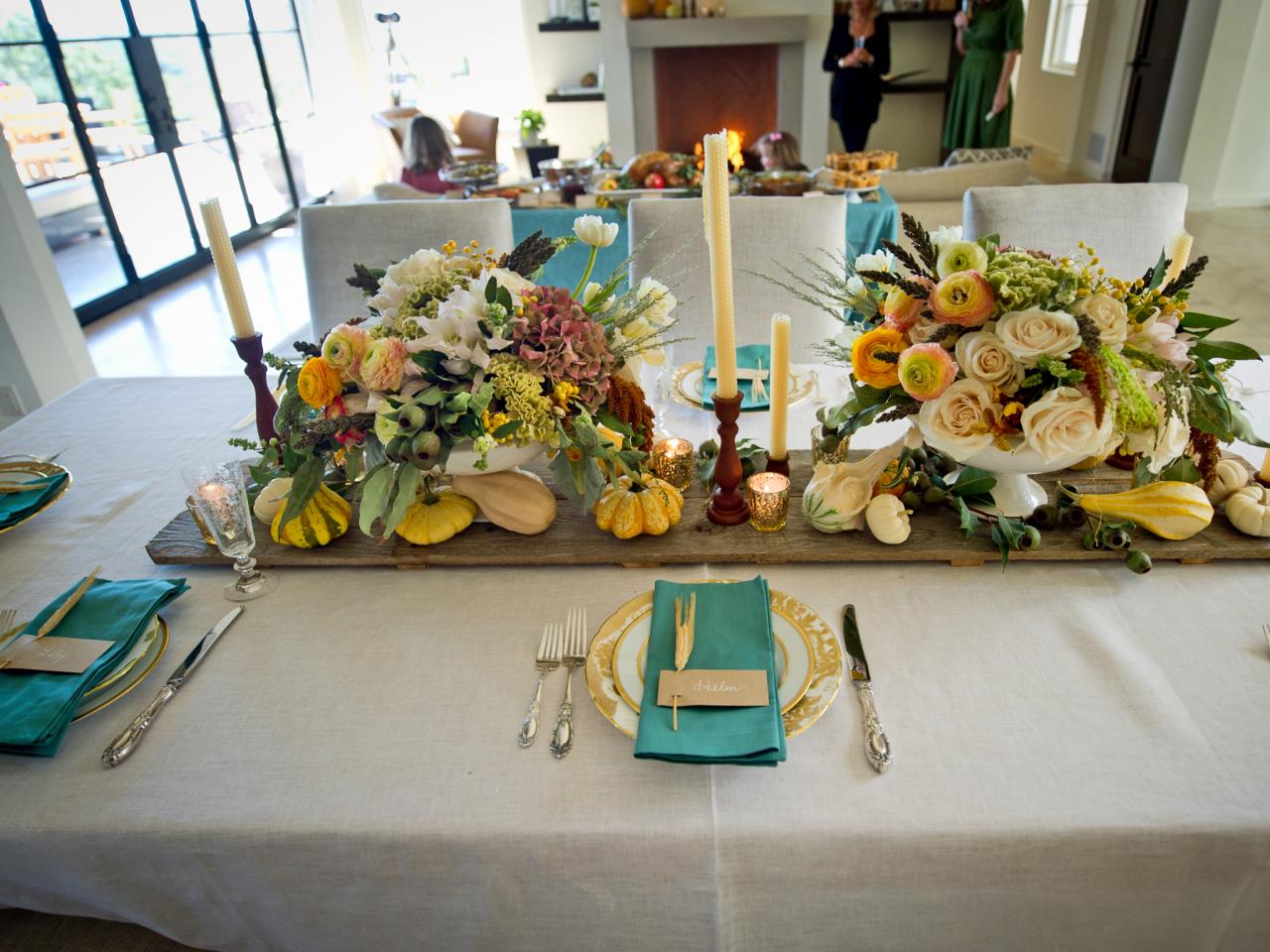 We randomly chose one person from the comments, and Peggy is the winner of a $50 Zazzle gift card. Congrats!
Happy Thanksgiving, and check back next Wednesday to decorate a new space.