It's that time of year again: everyone is gearing up for a season full of proms, formals, weddings and more. I'm not exaggerating — all three ladies on my team are currently planning weddings (something that makes my event-planning heart sing!). So why not make a special pair of dancing shoes to celebrate these occasions? Or, you know, just a regular date night. Check these out:
Watch the video to see how you can add a little sparkle to a basic pair of pointed-toe shoes.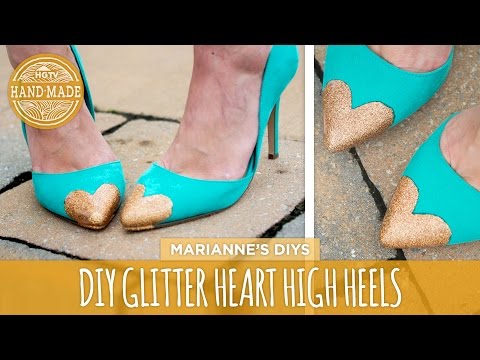 I just love how these turned out, and they couldn't be easier to make! I'm already planning to make a pair of flats for my little girl Lulu. What are you inspired to add glitter hearts to? Do you have any special occasions on deck this spring?