String art used to be straight out of the '70s, but new, graphic versions are still going strong. (Did you see my girl Meg's geometric string art bear?! So cute.) This version uses a rustic slice of wood (available at your local crafts store) to juxtapose the modern, metallic monogram. See how it's done in just a few steps: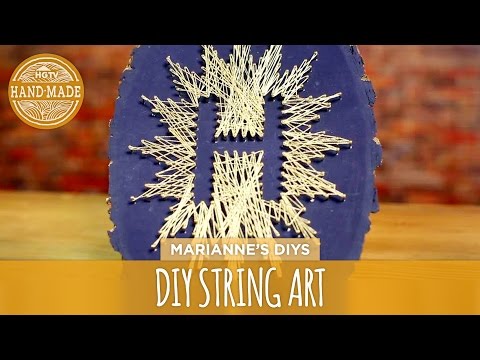 What do you think? I love the graphic impact of the finished piece, and it adds texture and dimension to a ho-hum gallery wall. See what I mean?
Want to make your own piece of custom string art? You can download the letter template here and get step-by-step instructions and materials here. As always, if you've missed any past episodes of HGTV Crafternoon you can find them all right here.