The week between Christmas and New Year's Day tends to be a week of recovery from the hectic holiday season. But if you're hosting a New Year's Eve dinner party or New Year's Day brunch, it's a time for one final push. That's why these geometric plate chargers are the perfect decorating solution: They're a snap to make while you catch up on the best shows of 2014, and they make a huge visual impact.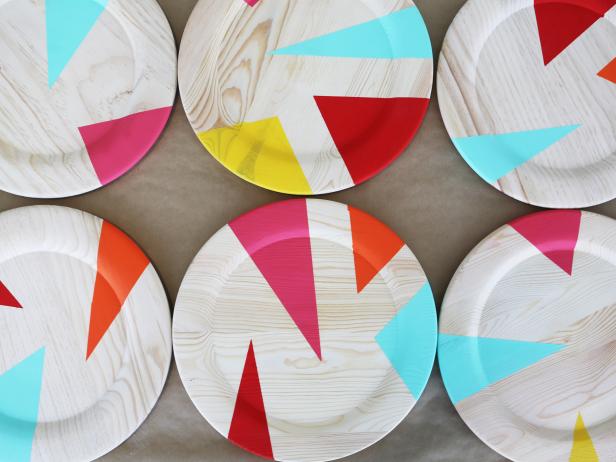 To make these simple table accents, just tape off different sizes of triangles on a wooden charger plate (available at your local craft store.) We used bright hues of acrylic paint to create this fun design, but black and gold would be an elegant twist for New Year's Eve. Add two coats of paint, then peel off the tape. Place under dishes at each place setting or underneath plain appetizer plates for a more casual party.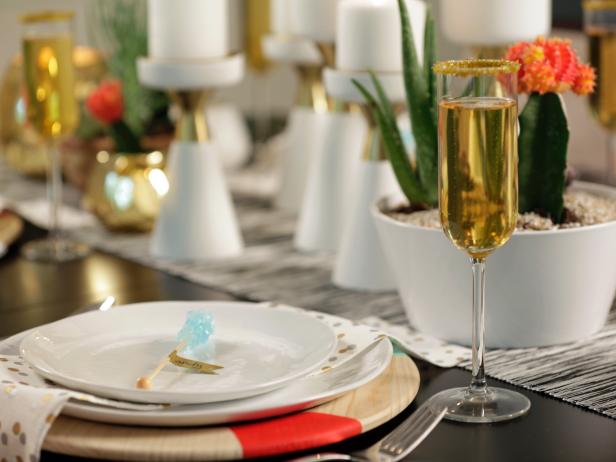 GET FULL HOW-TO INSTRUCTIONS HERE >>
How do you keep it simple when decorating for New Year's Eve or New Year's Day? Tell us your tips in the comments below.