Every year over the winter holidays I do a major purge and winter cleaning while I'm off from work. Knowing I'll be trapped inside for much of the next few months makes me want to organize and create a more cozy, inviting home. I hit all the major areas: the living room, bedrooms, kitchen and bathroom. An intense scrub-down does wonders, but there are lots of other ideas for creating order and a freshened-up look that really help, too.
If you've made New Year's resolutions to organize your home I thought I'd share some of what I do and more of HGTV's tips and tricks.
1. Clean
First off: take advantage of any cleaning urges you get! I tackle one room at a time so a whole-house cleaning doesn't seem too overwhelming. If for some reason you lose initiative, tackle the next room the next day. Gather everything you'll need for cleaning in a bucket or cart. I've got a little cleaning caddy that holds all the sprays, cloths and sponges so I can carry it from room to room. It's a huge help.
2. Purge!
As you're picking up clothes, putting away all those odds and ends that pile, and stacking magazines and books, set aside the things that you haven't used over the past few months. For me, if I didn't (or my kids didn't) wear a piece of clothing the previous season, out it goes! Donate any books that you know you'll never read again. Cut out and file away the pictures from magazines that you want to keep (or find that article you love online and bookmark it) and recycle the rest. File away any bills and see if there are any old ones that can now be shredded.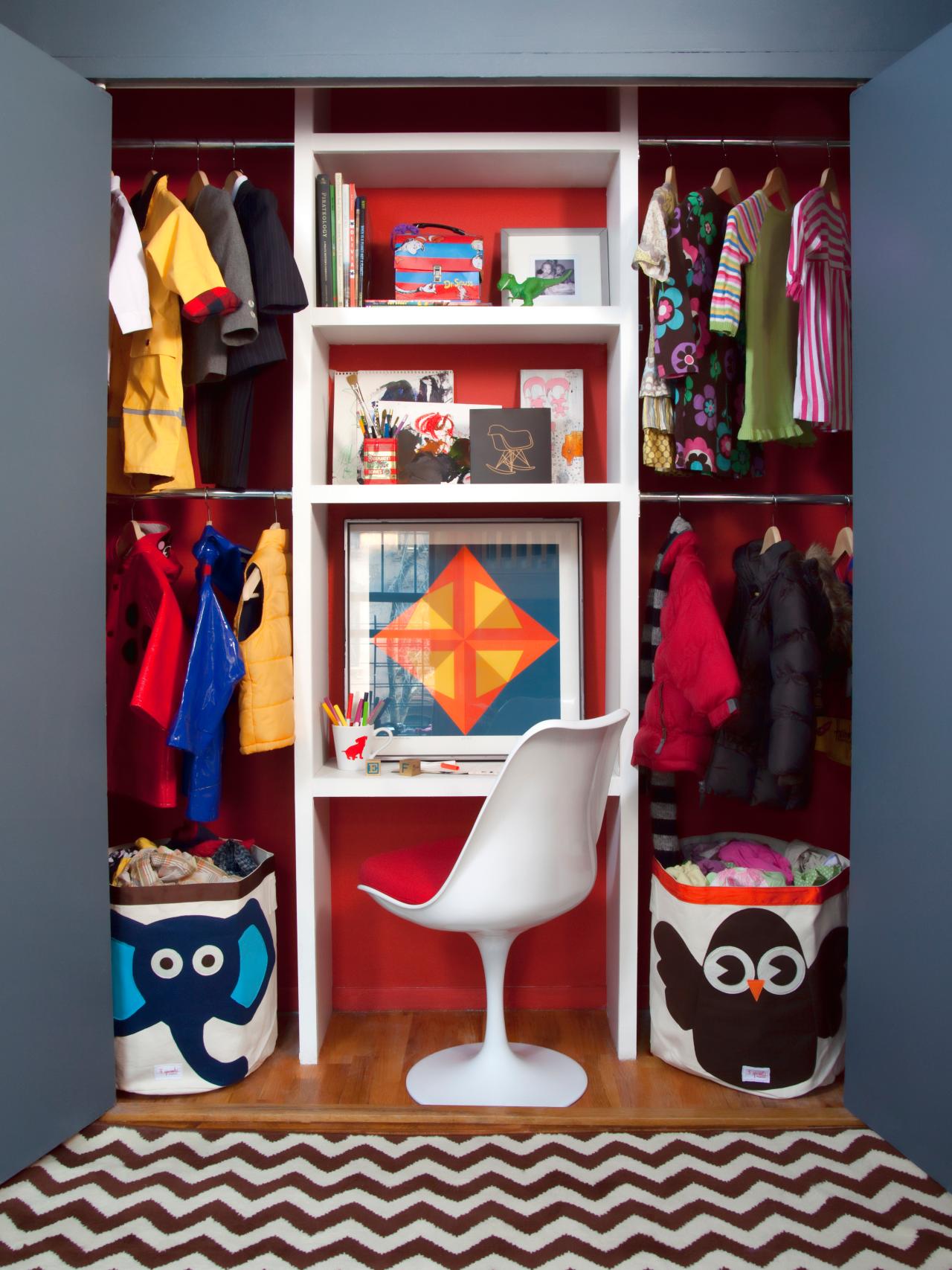 3. Everything in Its Place
Once you've made space in your closet and cabinets and drawers, you should have some more room for what you're going to keep. I worked in clothing stores when I was younger and still love the look of a well-folded stack of clothes. (Perfectionists can even steal the store's trick: folding boards.) You'll be surprised to find out how much more likely you are to keep up a nice looking closet than a messy one. I found that I am probably going to need more storage, so I'm looking at something like this media console for my bedroom. I love that it has doors to hide messier necessities.
4. Update Accessories
If you haven't done so already, swap out some of your lighter accessories for cozy winter ones. Thick blankets, fluffy pillows, shag rugs: this is the stuff winter design is made of, so take advantage! If you want to be very of-the-moment, add Pantone's Color of the Year to your home with a throw pillow or flower vase. Even something as simple as installing an additional towel rack in the bathroom made the difference for me. Winter white sales can also give you a chance to update your bedding to give your whole room a fresh feel.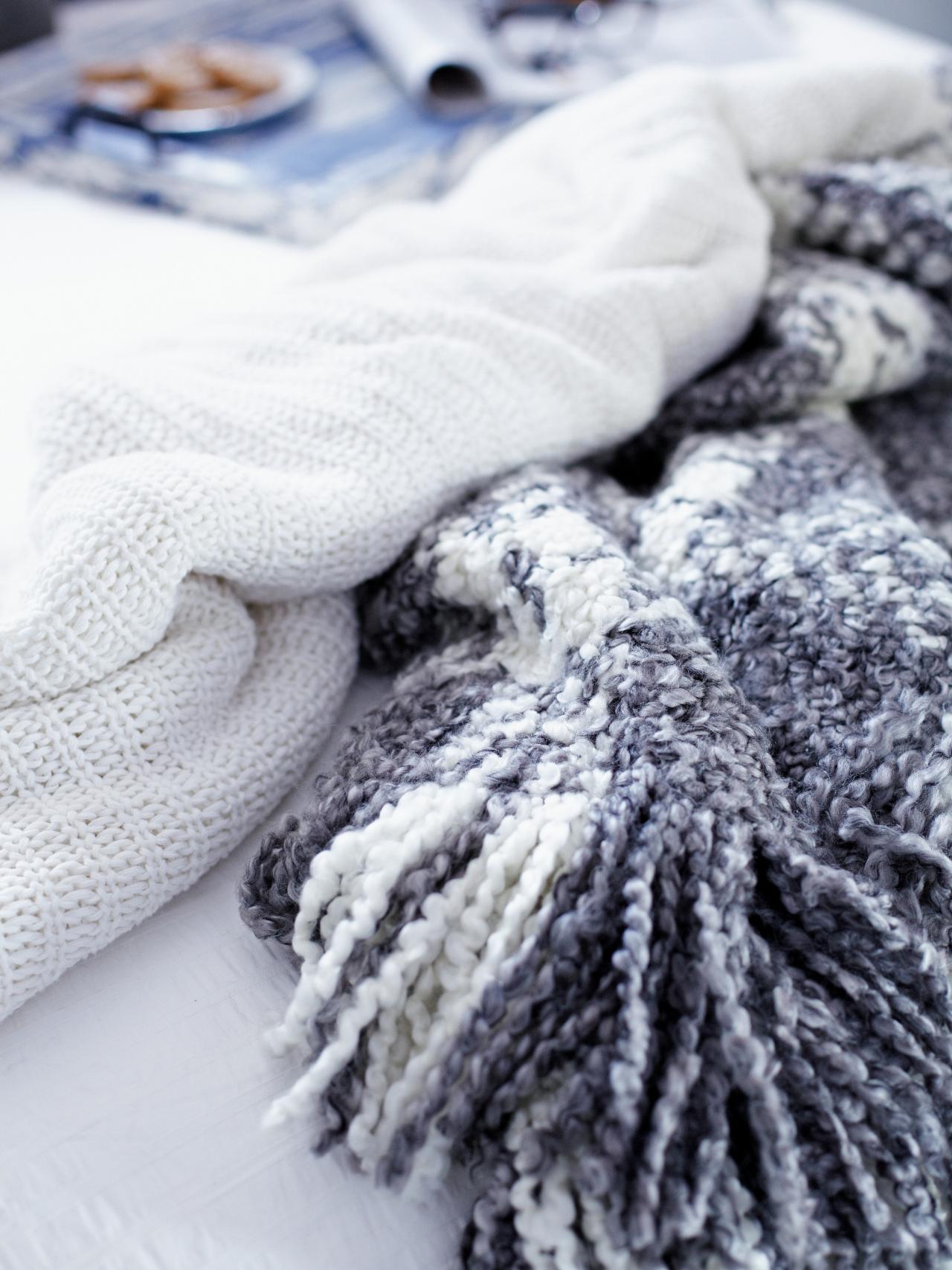 5. Lighting
Winter blues are no joke, but you can combat them with good lighting. If you've got overhead lighting, adding a table lamp makes a huge difference. Believe it or not, spring lines are coming out now. While the snow falling outside may contradict the timing, brand new lighting is good any time of year. Faceted bases and metallics are still going strong. If you go for a classic shape, it'll look good all year long.
While I'm not big on resolutions that I can't keep, organizing my home is one that I love to have. What about you? Do you have any resolutions for your home this year? Let me know in the comments.