With the determination of an aging pop star, string art continues to reinvent itself over and over again. Design is always in flux so it's impressive when a technique evolves over time and continues to connect with what's going on in the home decor world. Originally a "decor craft" in the 60′s, string art has evolved from kitchy to trippy to modern right before our very eyes, if you consider old Domino magazines and Pinterest right before our very eyes. Here are a few of my favorite interpretations, and I'd love for you to weigh in on which ones you dig in the comments section.
Our own Marianne Canada made a rad monogram moment with her version on Weekday Crafternoon.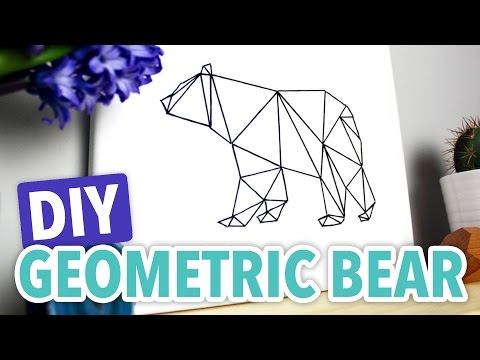 I brought string art to a geometric animal place with my Geo Bear for HGTV Handmade.