I'm always searching for Thanksgiving and Christmas decor, and it's nice to see something different pop up. The moment I saw how easy it was to make these festive, no-sew table runners, I knew I had to share them with you all.
Rustic Twig Runner*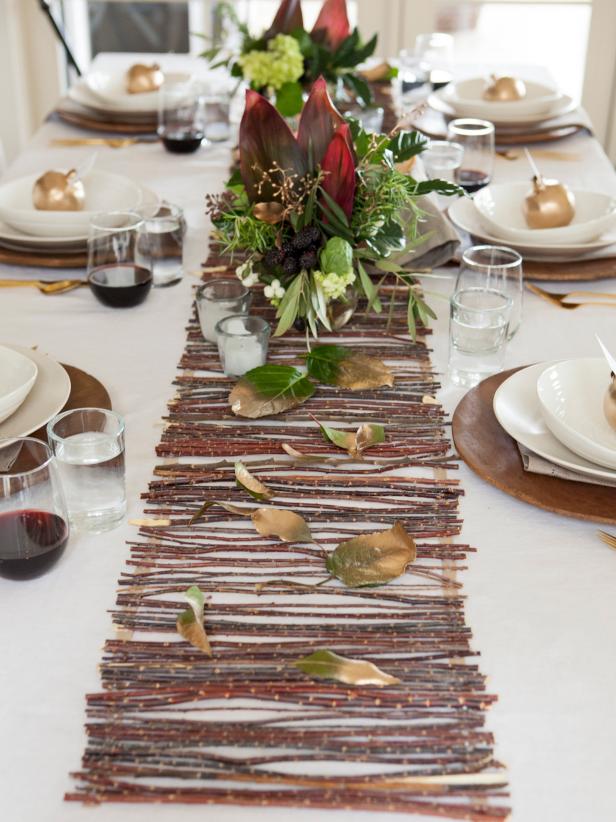 It's difficult to get place mats to play nice with table runners. This runner is the perfect solution because it allows you to drape two table runners horizontally over the table, replacing traditional place mats, while still having a visual focus running the length of the table. Make your own with these instructions >>
*This one is my absolute favorite!
Upholstery Webbing Runner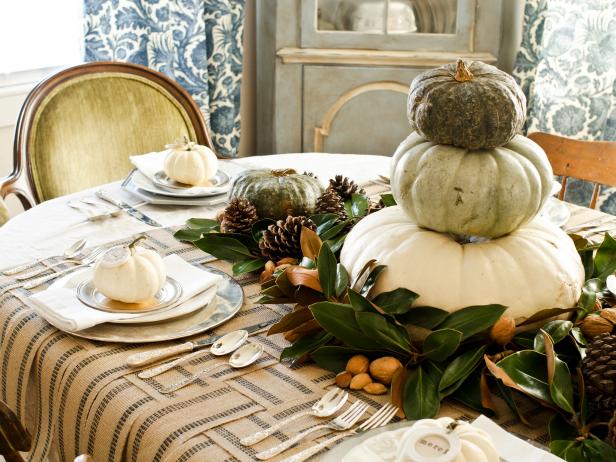 Doesn't this tablecloth just feel like fall? I'm usually not a huge fan of burlap, but the weave technique and the black-notch details give it a unique look. The best part about this cloth is that you can easily adapt the size and shape to fit whatever table it will cover. See just what you need to make this one here >>
Monogrammed Runner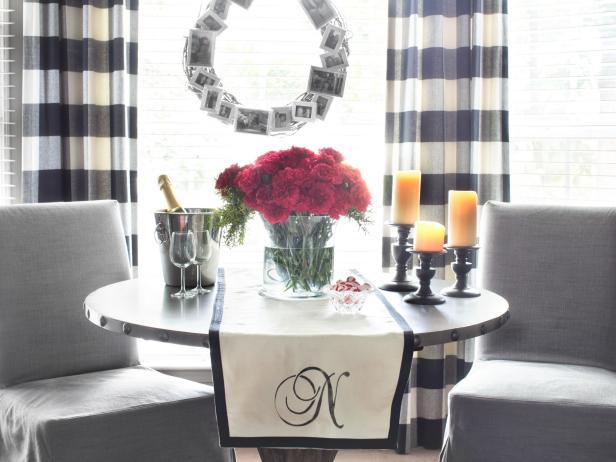 Everyone loves a good monogram. This no-sew sew table runner with black accents is perfect for more modern holiday decor. You can customize your monogram to be more embellished or more clean and sleek — the style is up to you. Swap out the black for your favorite color, or keep it the same for more drama. Get the step-by-step instructions here >>
Snowflake-Embellished Runner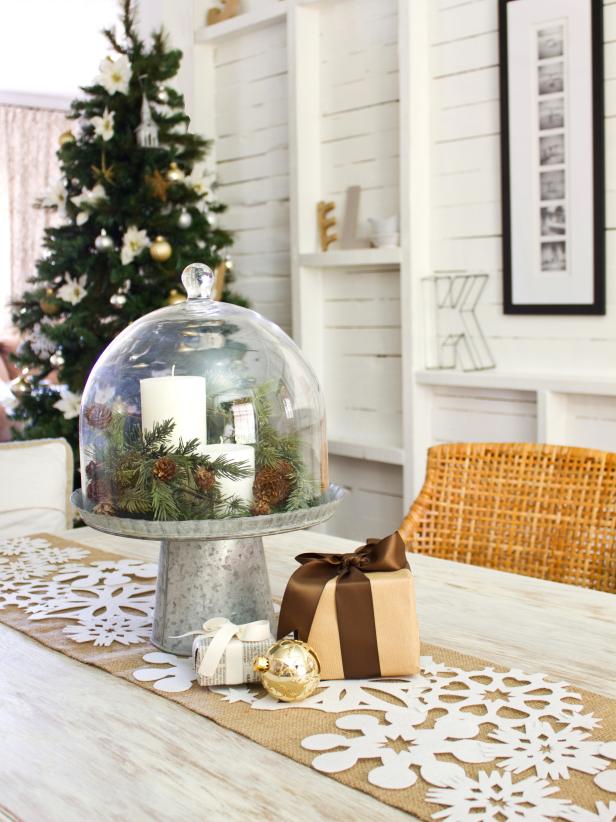 I love how this feels whimsical and light and can last all season long, not just for Christmas. Dress it up with pinecones and evergreen earlier in the season, then swap in glass ornaments and faux snow when Christmas approaches. Make your own with these instructions >>
Share your holiday projects and ideas for Thanksgiving and Christmas.