Have you noticed that wall hangings are just EVERYWHERE right now? I swear every single one of my favorite design blogs have mentioned them recently, and bigger retailers have jumped onto the trend as well. I've been mighty tempted to buy one (I mean, hello gorgeous), but being who I am, I knew I needed to try to DIY. I took the simple Josephine knot from this macrame hanging vase and turned that into this simple, chic decor piece that I'm really in love with. Watch the video to see how my friend Meg and I made the latest additions to our gallery walls.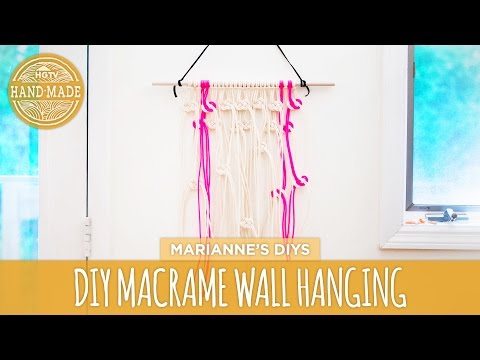 I love the natural rope and neon color scheme I went with, but Meg's black and white and neutral number has my heart, too. I'm already scheming my next textile project.
So, what do you think? Are these wall hangings better left in the 70s, or are you already sporting one on your walls? Let me know in the comments below.