You guessed correctly if you chose option A. Designer Tobi Fairley brought depth and grandeur to this contemporary bedroom with a deep navy blue ceiling that creates a celestial contrast with the brass chandelier.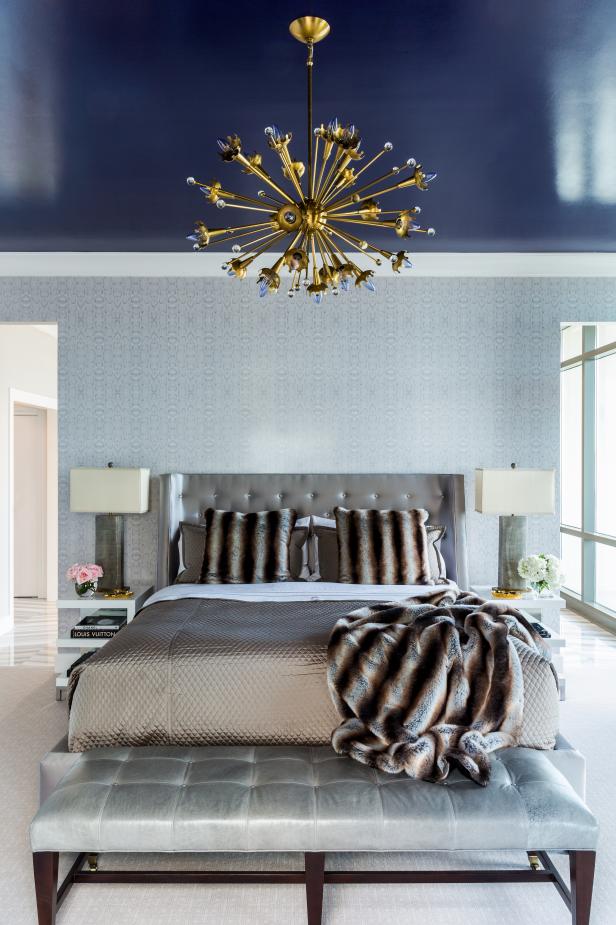 We randomly chose one person from the comments, and Ashley is the winner of  lavender-scented room and linen mist, citron and crushed basil-scented reed diffuser, and seashells potpourri from Hillhouse Naturals. Congrats!
Check back next Wednesday to decorate a new space.