Five years ago this month, my husband and I bought our dream house: an architect-designed seventies modern home nestled into a hillside in the middle of four acres of woods. We knew it would need some updating, but nothing was pressing and the lines of the house were swoon-worthy. We have made a few small changes, but other than the nursery, nothing on the interior has been completely updated. Until now! This week, we started a kitchen renovation.
Of course, I have lots of Pinterest-board inspiration. Watch the video below to see the kitchen "before" and hear what I have planned.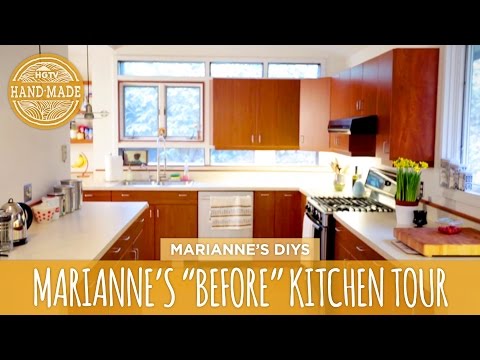 What is it about spring that makes us want to redo everything in the house? Am I the only one poring over Pinterest? What projects do you have on deck this year?