This year, I'm in charge of dessert for my family's Easter dinner. Sure, there's a lot to love about bunny-shaped treats and classic coconut cakes, but this year, I'm thinking pizza. Egg-shaped fruit pizza, to be exact! Just look: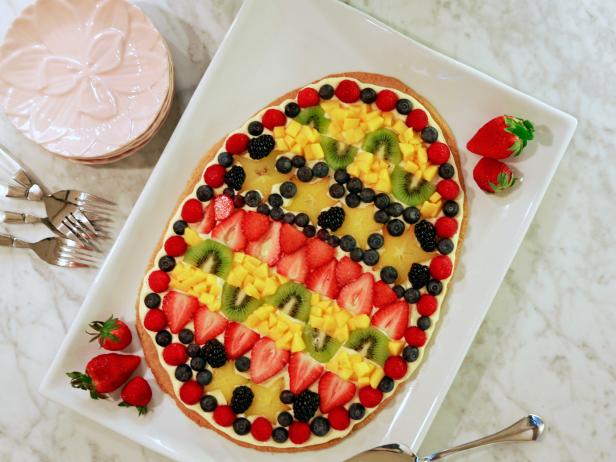 This impressive-looking dessert is deceptively simple thanks to store-bought sugar cookie dough and an easy-to-make lemony whipped cream topping. Watch how it's done.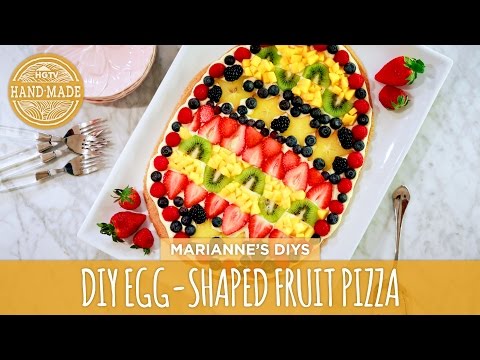 See, even non-bakers can totally do this! Have fun by swapping in your favorite fruit and creating your own custom design. It's a giant blank canvas. The best part: It can double as an Easter centerpiece…until your family gobbles it up, that is.
What are you serving on your Easter table this Sunday? Tell us about it in the comments below.