Casual summer weekends are a great time to break out vintage scarves to create a fun hairstyle with virtually no effort. But now that the days are getting cooler, here's another scarf use to consider: year-round gift wrap.
Furoshiki is a Japanese fabric-wrapping technique to add reusable, eco-friendly style to everything from packaged gifts to vases to food. Techniques can get pretty intricate, but today I'm showing you some of the basics. Take a look: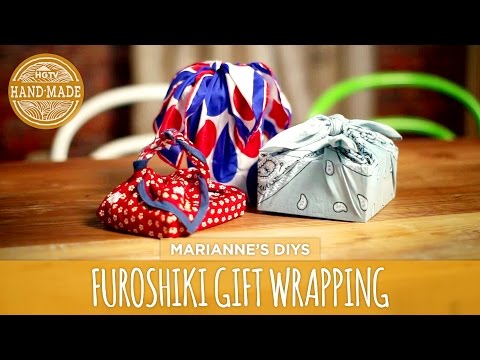 You can find traditional furoshiki-style wraps online, but the thrift store is a great place to stock up on vintage scarves for those last-minute gifts. Bonus: Your friend can reuse the scarf to wrap another gift or spice up her wardrobe.
What do you think? Would you ditch rolls of paper in favor of pretty fabric this year? Tell us in the comments below.