Me and my gals at HGTV Handmade just love a good challenge, so this week we all tackled a summer classic–cool and crisp white canvas sneakers. After a lot of thought (and, I confess, while watching Big Hero Six), I zeroed in on my idea. Could I take my sharpie tie-dye idea and use that as a base for a DIY galaxy print? Watch the video to see if I hit the mark.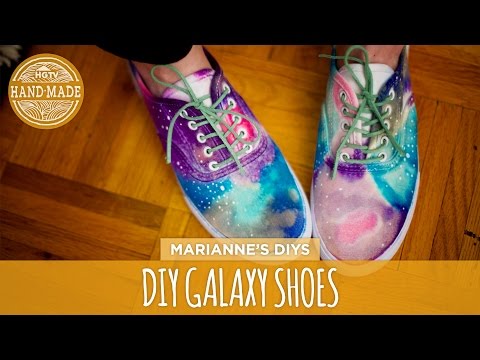 These sneaks would be an excellent addition to festival fashion, but me? I think I'll be rocking them on my deck all summer long. What do you guys think about galaxy prints? Too out there for you? Sorry, I couldn't help myself.
See how the rest of the HGTV Handmade crew transformed their sneakers in the White Sneaker Challenge playlist.