Holiday decor is typically dominated by the classic seasonal colors: Think red, green, royal blue, silver and gold. (Cue the Burl Ives Christmas classic.) But for this year's HGTV Holiday House, our designers wanted to create an unexpected color palette that was still evocative of the season. The colorful anchor in this season's design? Cool, crisp lavender.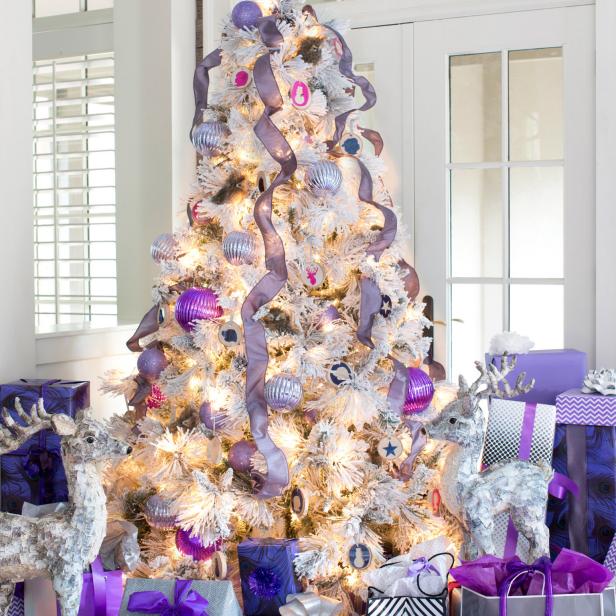 We loved it so much, we also chose lavender as our December Color of the Month. See how this color shines when paired with plum and silver on a white Christmas tree? It also brightens up a holiday door in this ADORABLE yarn-ball wreath. Since the tone-on-tone design uses non-traditional holiday color, you can leave it up until the first signs of spring!
Though lavender is typically thought of as a spring color, it has lots to offer year-round. The Holiday House designers chose a hue with a gray undertone to pair with weathered barn wood siding, a sleek stainless-steel mantel and gray furnishings.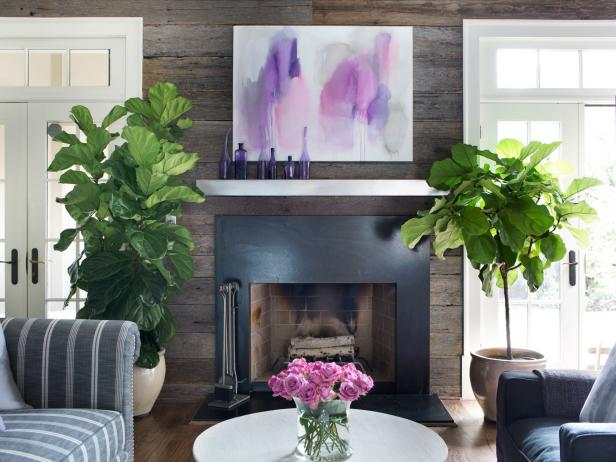 Lavender also offers a fresh alternative to traditional holiday table and party decor. Whip up a batch of our dollar-store napkin rings, then bring them back out for your late-winter or spring bash.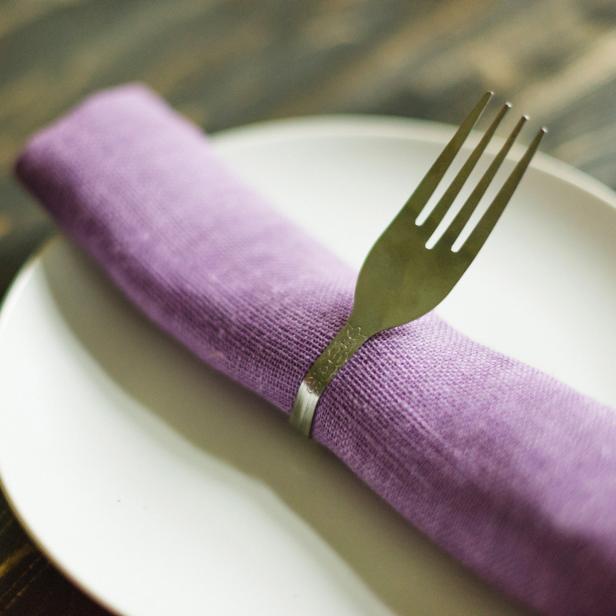 Or, use up leftover holiday baking cups to create an unexpected, ombre wall installation: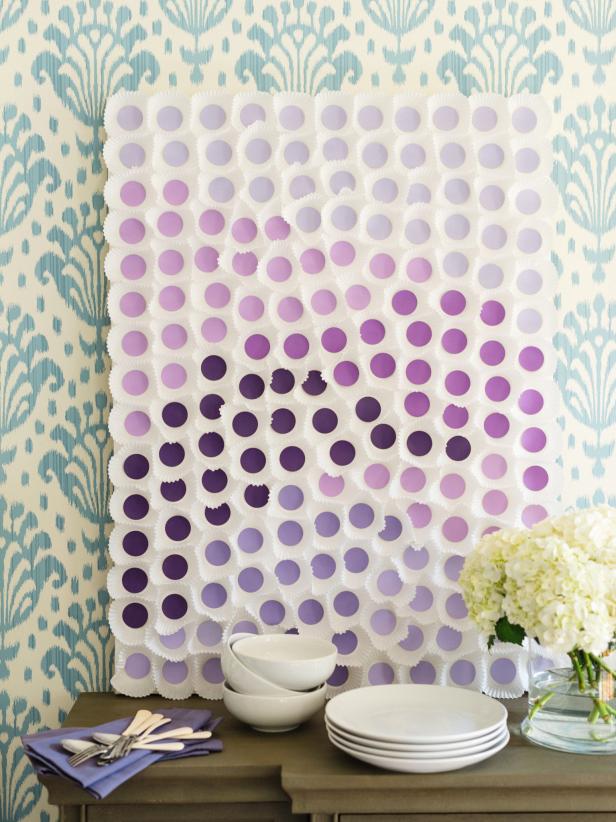 Do you try new holiday color schemes, or stick with traditional hues? Tell us in the comments below.