You guessed correctly if you chose option A. This wool flannel upholstered chair adds a cozy feel while adding a big impact to this home office nook.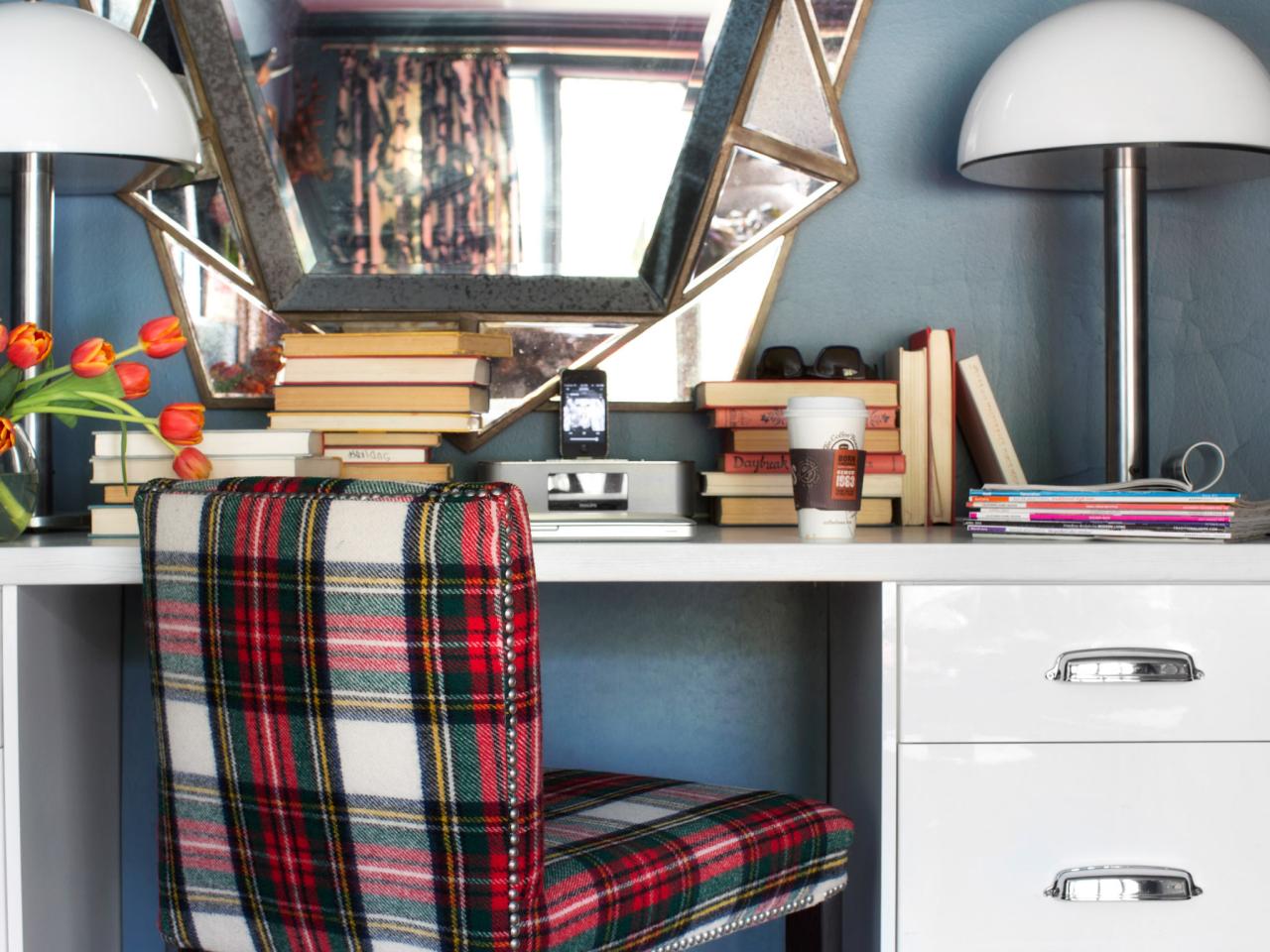 We randomly chose one person from the comments, and Karen V. is the winner of an espresso set from imusausa.com. Congrats!
Check back next Wednesday to decorate a new space.