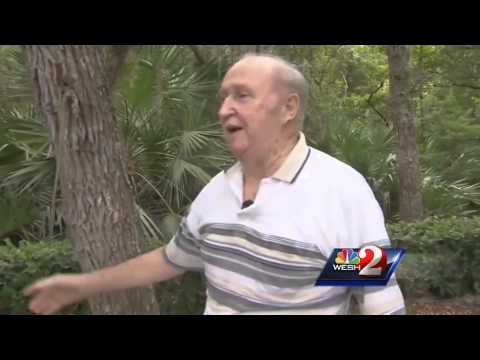 Who doesn't love a good snooze in the shade? This bear in Daytona Beach, Florida certainly did (much to the homeowner's surprise). But hey, it's summer! Sounds like this bear has the right idea!
Here are some more outdoor sleep spots, daybeds and backyard hammocks where we think this bear (and you) would enjoy getting some shut-eye.
This gorgeous canopy bed will put Hammock Bear right in the thick of his natural home while still offering luxuries like soft flannel sheets. The whimsical curtains block out the sun and give him some privacy from those pesky humans!
Although this bear seems to enjoy human amenities, he's still a bear, so we think he'd enjoy this cool hammock suspended high in the tree tops; it combines his natural tree-climbing instincts with a comfy net for napping.
When the rest of the world is starting to feel un-bear-able, this suspended hammock-daybed hybrid is the perfect place to escape. Equipped with a serene lily pond on one side and dining table on the other, what more could you need for a relaxing afternoon?