If you've been watching HGTV lately or keeping up with us on social media, then you know we're all "a-buzz" over the exciting new series, Cousins Undercover.
Real-life cousins and renovation experts, Anthony Carrino and John Colaneri, seek out deserving neighborhood heroes then surprise them with amazing home makeovers.
If you haven't seen it yet, check out the Cousins Undercover Show Trailer.  Then make a date with the cousins, this Sunday at 8/7c on HGTV.
And make Cousins Undercover even more rewarding with the free Viggle app for your mobile device.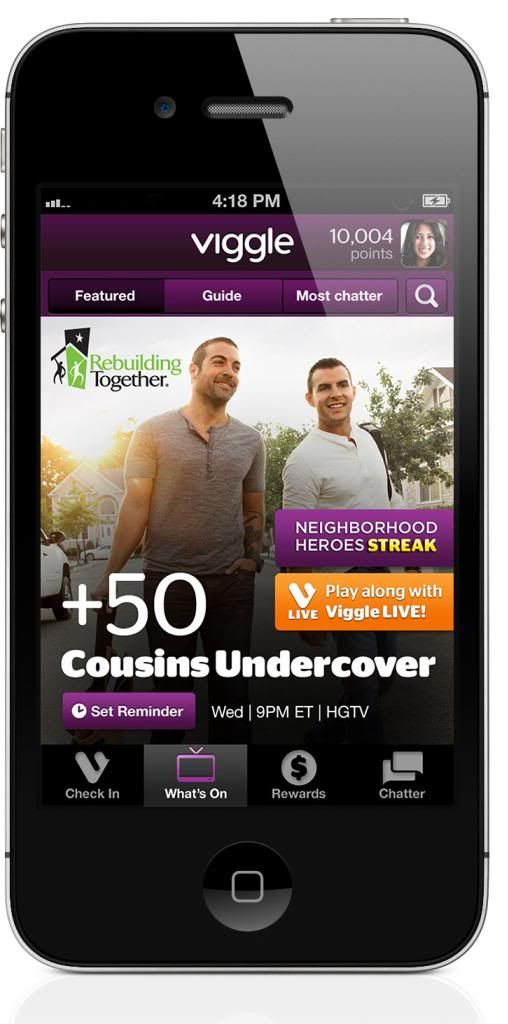 With Viggle you can check into your favorite shows, chat with friends, and access bonus content…all while earning real rewards just for watching.
You can even donate your rewards points to help low income homeowners in need with our partner, Rebuilding Together.  Learn more about Rebuilding Together here.
Download Viggle on the App Store or Google Play.  Then check in Sunday to join the Cousins Undercover LIVE experience.  Visit Viggle.com for more information.