Spring has sprung …and here at HGTV we are so ready to get outdoors and enjoy the fresh colors and textures, especially after a long, gray winter.
And from the looks of things on Instagram, you all are just as excited to welcome the warm weather season.  So we thought it would be fun to celebrate our favorite time of year with a month-long photo challenge.  For the next 30 days we're sharing our favorite spring pics from you, our Instagram friends.
And here's the fun part…each day has a new challenge: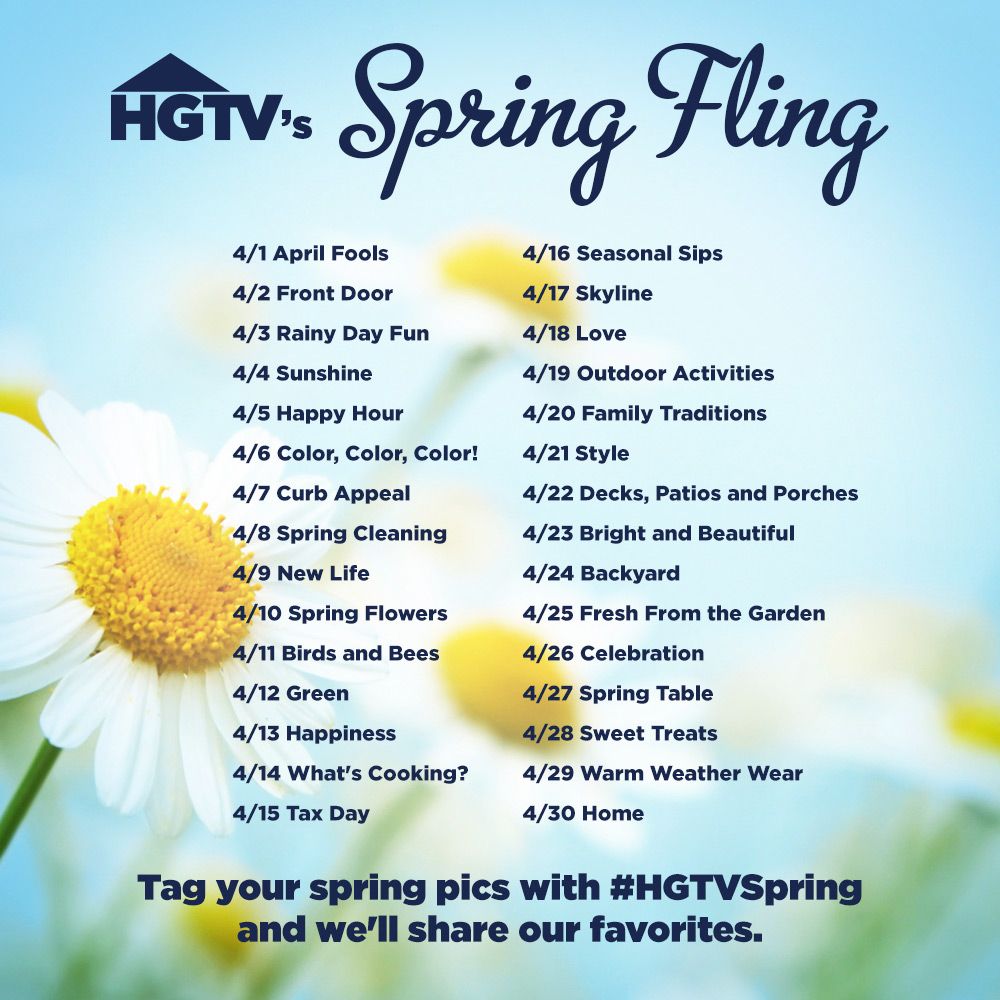 The challenge has already begun, but it isn't too late to join.
Four Easy Steps to Take the Spring Fling Challenge:
1)  If you haven't yet, follow @HGTV on Instagram (we promise you'll love us there too).
2)  Check the roster above (or on our Instagram feed) for each day's new challenge.  If the challenge of the day is sunshine, then share your interpretation of spring sunshine, whether that's a sunny meadow or an old milk glass you repurposed into a bright yellow flower vase.
3)  Most importantly, TAG your pic with #HGTVSpring.
4)  Be creative.  Have fun.  Find unique, clever, and interesting takes on the subject of each day's challenge.
It's that easy.  Just snap, tag, and share and each day we'll feature our favorites.  Not only is it a great excuse to take a "sick day" and go to the park (as long as your boss isn't on Instagram), but if you're featured, you get HGTV "cred" and the chance to impress all your friends!
So put on your artist's hat and bring us back something beautiful.
Happy spring snapping!