Congratulations to Isabel Villarreal of Harlingen, Texas!
She is the lucky winner of a modern Austin farmhouse located in the historic Zilker Park neighborhood of Austin, TX, plus a 2015 Mercedes-Benz C-Class and a $100,000 cash prize provided by national mortgage lender Quicken Loans. A grand prize valued at over $1 million!
Isabel's name was chosen from more than 40 million entries for the HGTV® Smart Home Giveaway 2015. Our lucky winner was in disbelief when host Tiffany Brooks and the HGTV production crew ambushed her at a local restaurant. "I was so excited I couldn't even speak," shares Isabel about the ambush her husband helped plan.
BROWSE PICTURES OF THE AMBUSH + WINNER WEEKEND
Isabel is a lifetime educator and mother of three daughters. An avid fan of HGTV, she and her husband Rey have been following all of the HGTV home giveaways for many years, and entered the HGTV Smart Home 2015 Giveaway twice daily every day of the week. "I watched the home from the time the location was announced through the very end. I read about saving the trees, the construction and watched the designs for every room," she says. "I love it all, but most of all the kitchen."
"I love Austin," says Isabel. "The location of the home was very special, partly because I am from Texas and I was born not too far from the home."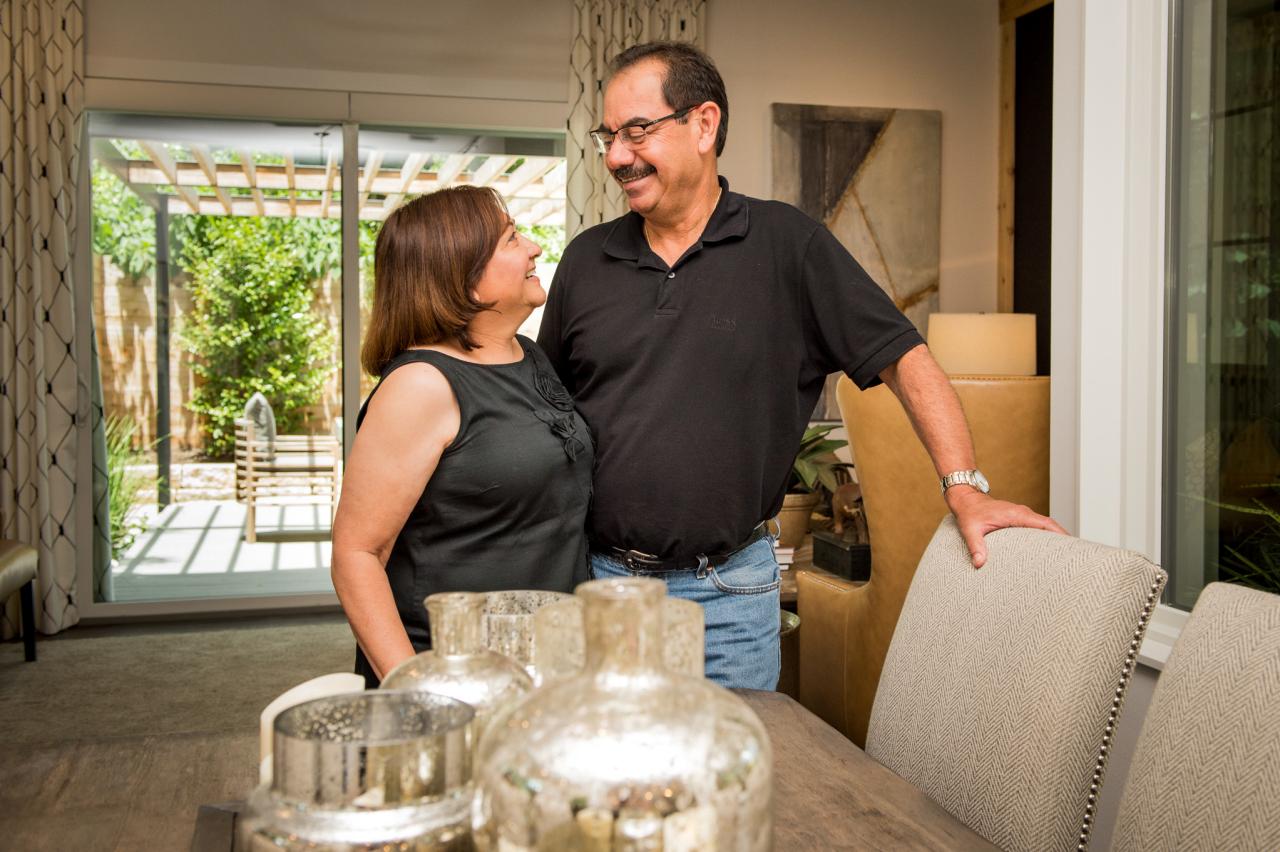 Our winner traveled to Austin, TX last weekend for winner weekend.  "You see it online and on TV, but nothing compares to actually being here and seeing it," explains Isabel while touring her new home.
"I can see myself out on the patio cooking on the grill," says Rey. "And I'll be in the kitchen preparing the sides and desserts," adds Isabel. "I love to cook for my family and this kitchen is perfect for that."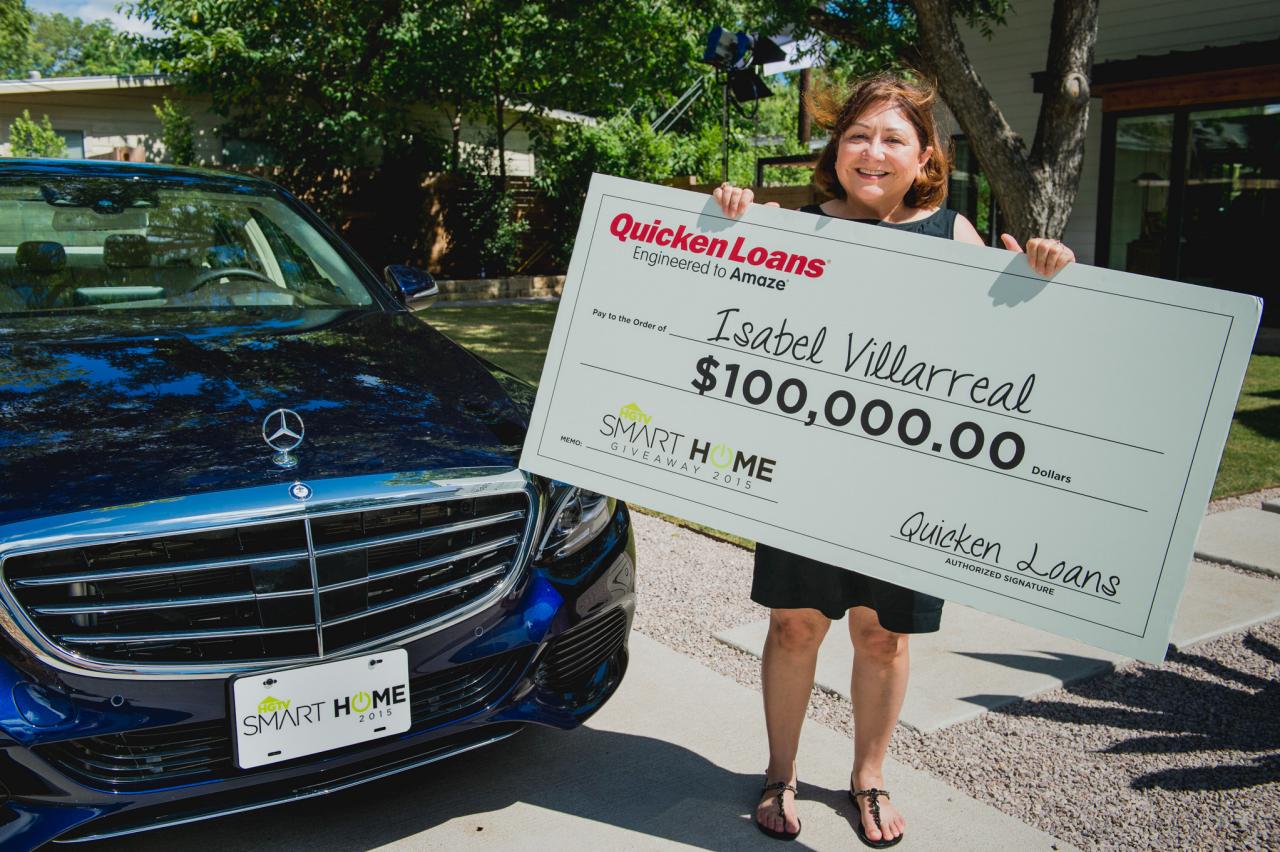 "It is so unreal," says our lucky winner, who is still amazed by her stroke of good fortune, and is looking forward to enjoying her winnings.
Tune in August 14th at 1 p.m. ET for the HGTV Smart Home 2015 winner special.
This post brought to you by LiftMaster. Rethink what's possible in a garage door opener. With a full-suite of innovative features including smartphone control and Battery Backup. LiftMaster gives you peace of mind that you're always in control of your garage.