Trying to clean up your act in 2016? Try some of the design tricks we used in HGTV Dream Home 2016 to make your kitchen and bath feel neater, brighter and more organized.
In the master bath, for example, storing toiletries in glass jars on the countertops keeps loose items tidy and easy to find. White cotton balls, swabs, and bath salts look especially crisp and clean stored this way. And if you're in the market for a remodel, you can't beat a white penny tile backsplash for brightening the room.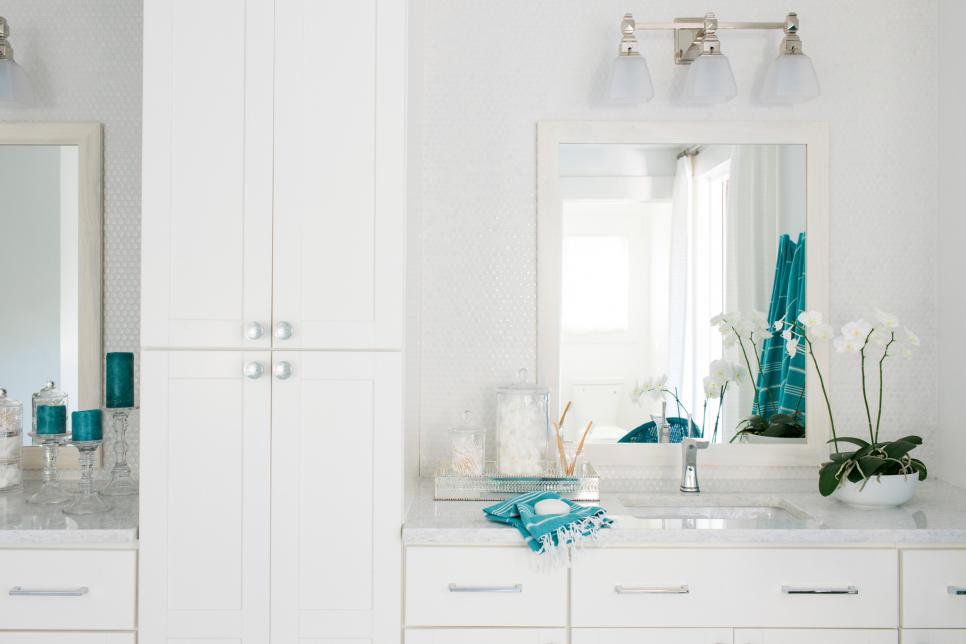 But the coolest feature of this bathroom is probably the Delta® Touch2O.xt™ Technology courtesy of Delta Faucet. This chrome faucet from the Tesla® collection can be turned on and off with just a tap when hands are full—or covered in, say, garden dirt or finger paint. Translation: less cleanup.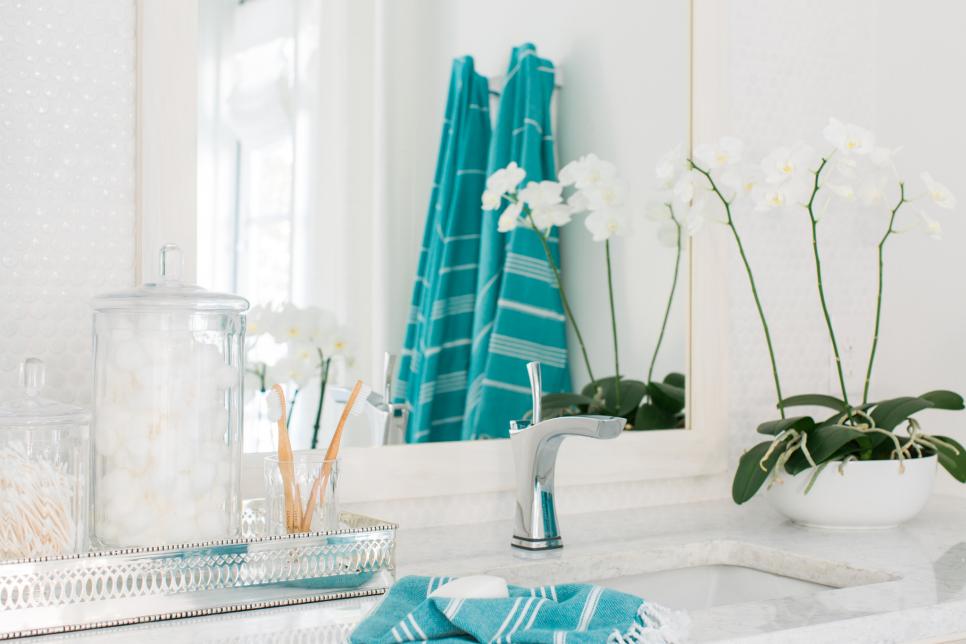 We love floor baskets and wall hooks, too, which are hands-down the easiest and most affordable tricks you can pull off. You could dart to your local home store today, buy a hook and a woven basket, and cross "organizing my guest bathroom" off your list of resolutions—why wait? They compensate beautifully for a small footprint: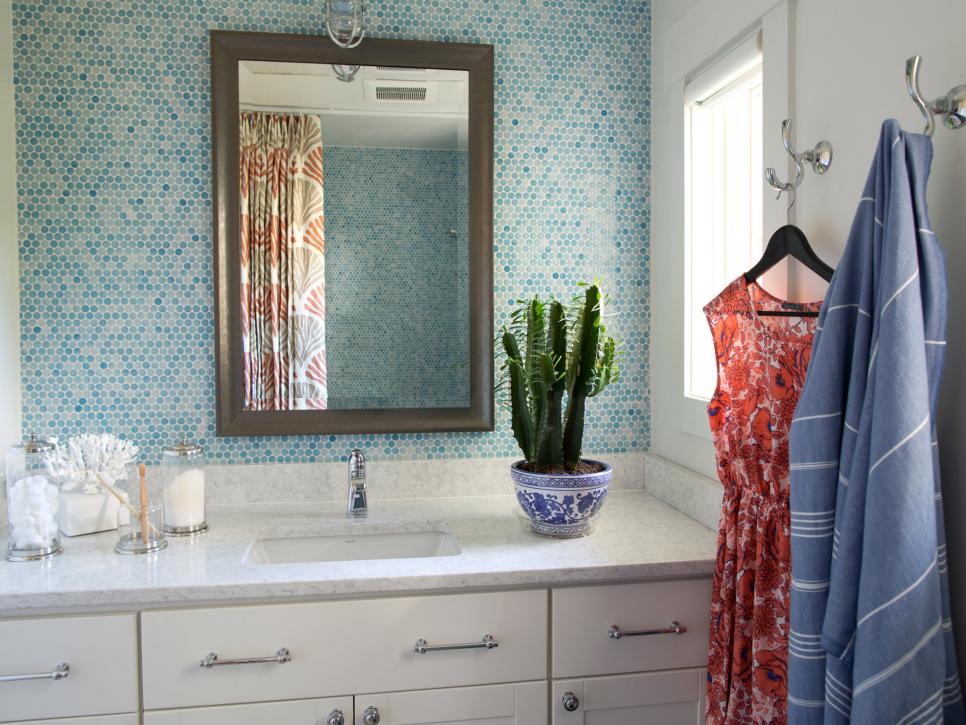 Moving to the kitchen, let's take a peek at how the space is organized. This wall of deep, sturdy flush-mounted drawers at eye level is as dreamy as storage gets: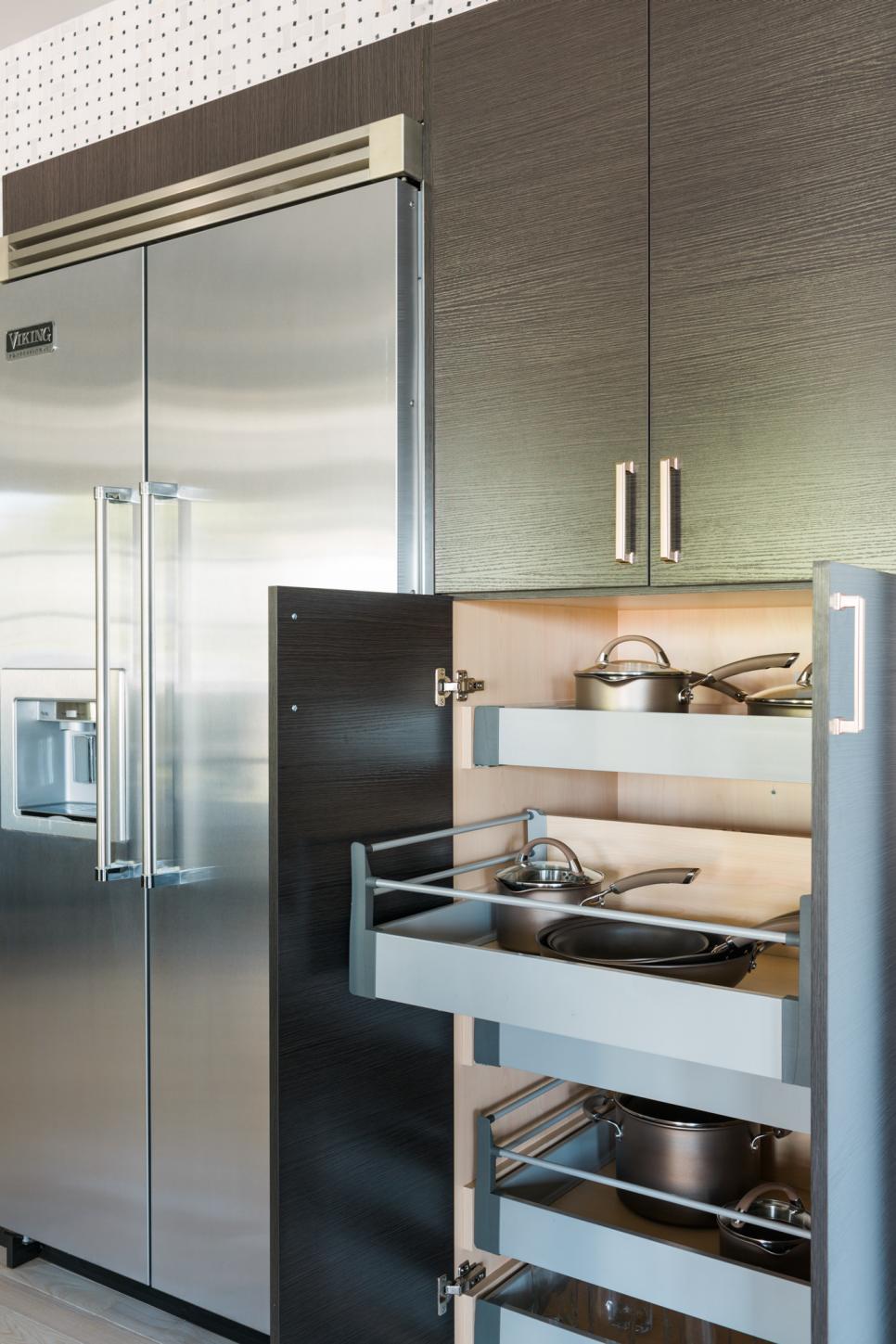 In the corner, we installed a wire lazy susan to hold dinnerware. Wire racks have a contemporary vibe but also allow you to see both levels clearly at once. Clear jars work as well here as in the bathroom—keep them corralled with a sleek wooden tray.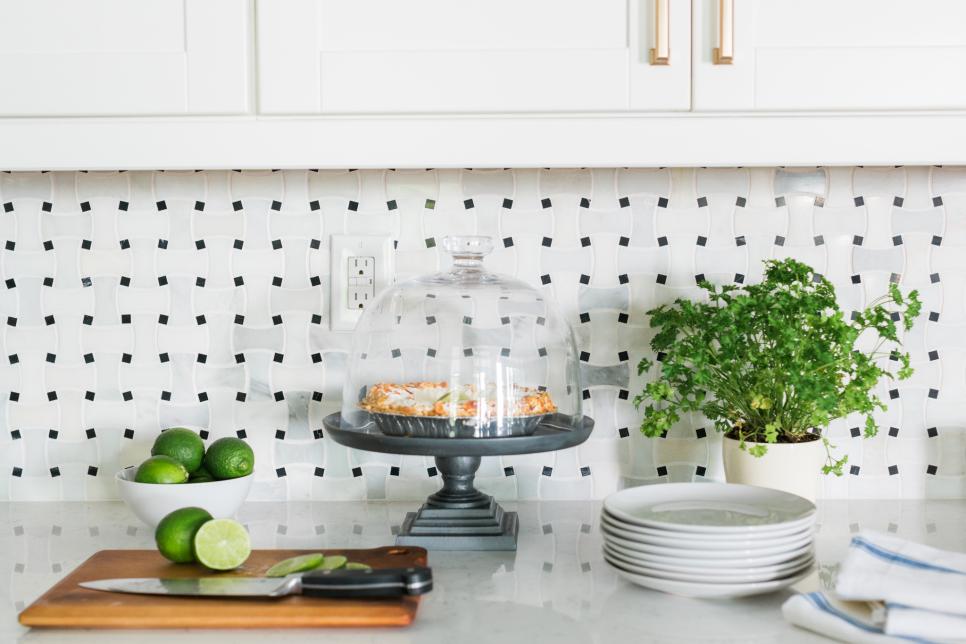 The functional and beautiful wooden serveware is repeated on the kitchen island—you can have your prep station always at the ready by using a handsome cutting board that can live on the countertop.
But as in the master bath, the crowning touch of this kitchen is the Champagne Bronze™ Trinsic® Single Handle Pull-Down Kitchen Faucet Featuring Touch₂O® Technology courtesy of Delta Faucet that responds to a simple touch, allowing you to control water flow even when your hands are occupied. The LED ring at the base lights up when the touch sensors are activated. This unique feature can keep your kitchen sparkling clean even when you're making the messiest of meals.
This post is brought to you by Delta Faucet, a proud sponsor of the HGTV Dream Home 2016. Innovative Delta® products are featured throughout the HGTV Dream Home—transforming the way water is used every day. To find the Delta® product that can turn your home into a dream, visit deltafaucet.com.