Great hardware can take simple cabinetry from so-so to spectacular. For HGTV Dream Home 2016, designer Brian Patrick Flynn chose hardware, fixtures, and a faucet that would make a statement, particularly in the kitchen.
"When you look at the kitchen, you immediately notice the color of the hardware," he says. "It's unique, not something you've seen a million times before."
The cabinetry combo was chosen for a couple of reasons. The dark lower cabinets (a brown-black) give a sense of groundedness and connect to the espresso shades used in the adjoining great room, tying everything together throughout the open space. The white upper cabinets are Shaker style, which is actually a chameleon look: it can lean traditional or modern depending on the accents you choose.
Which brings us to the shiny accent pieces. To complement the timeless cabinet choices but make the overall look super-current, Brian wanted to capitalize on trends—and take them a step further. "For the past four or five years, brass has made a huge comeback in the interior design world," he says. "A lot of interior designers use what's called unlacquered brass, which looks like it was picked up at a flea market—it's aged, and not very shiny."
But now there's a new shade in town: champagne bronze. "It's kind of brassy, but with a little bit more of a copper tint—more in the brown family than in the gold," Brian says. So the first choice was easy, because Delta® Faucet actually makes a faucet in that very shade.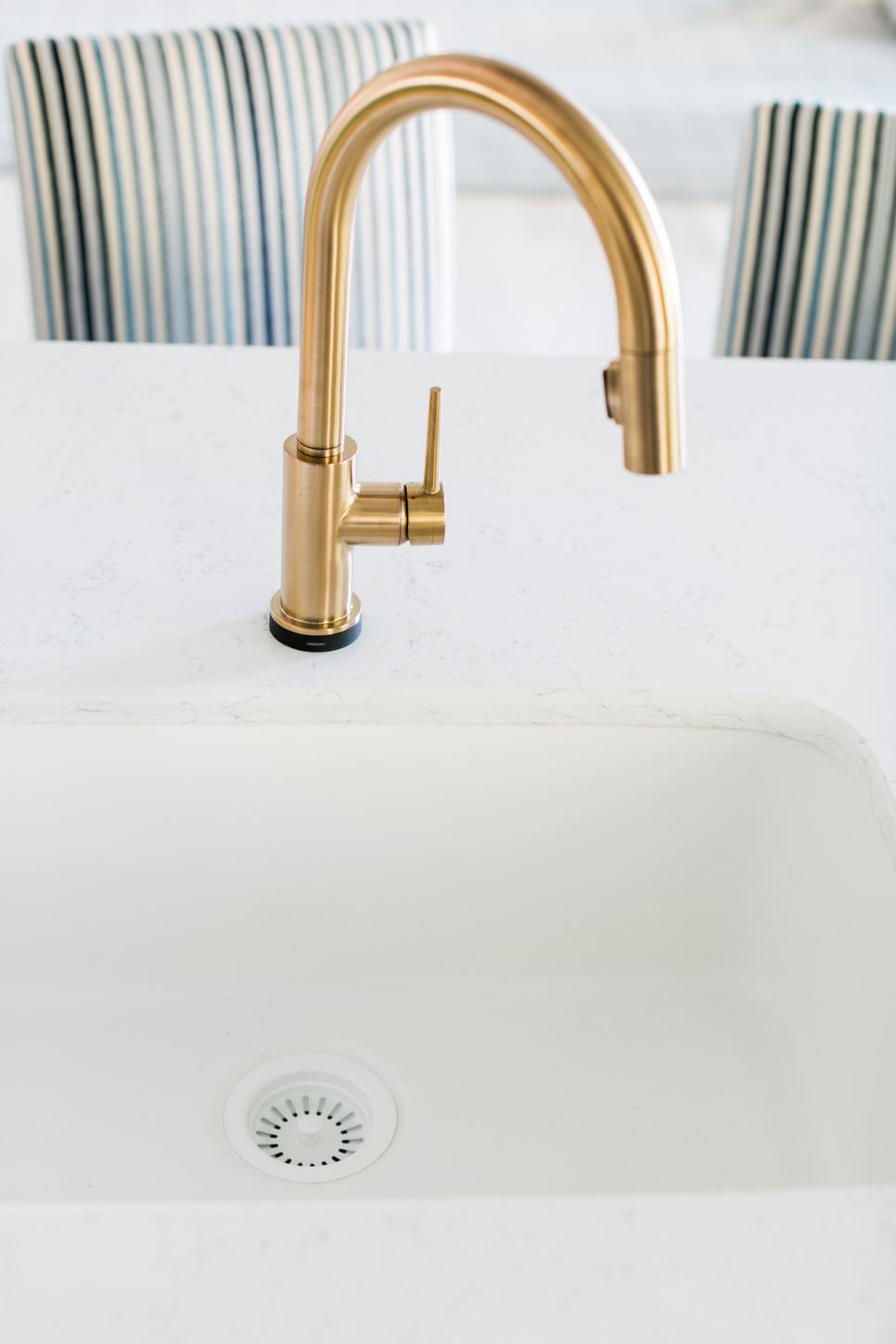 "That's probably the most unique finish of all the faucets in the house," Brian says. The Trinsic® Single Handle Pull-Down Kitchen Faucet, like others in the house, features Touch2O® Technology, which allows you to turn the water stream on and off with a simple tap.
The next step wasn't quite so easy, though. "We searched high and low to find champagne bronze hardware," Brian says. "Because it's not a huge trend yet, it was hard to find." But well worth the effort, because the shade contrasts so vividly with both dark and light cabinets, yet still offers a feeling of warmth.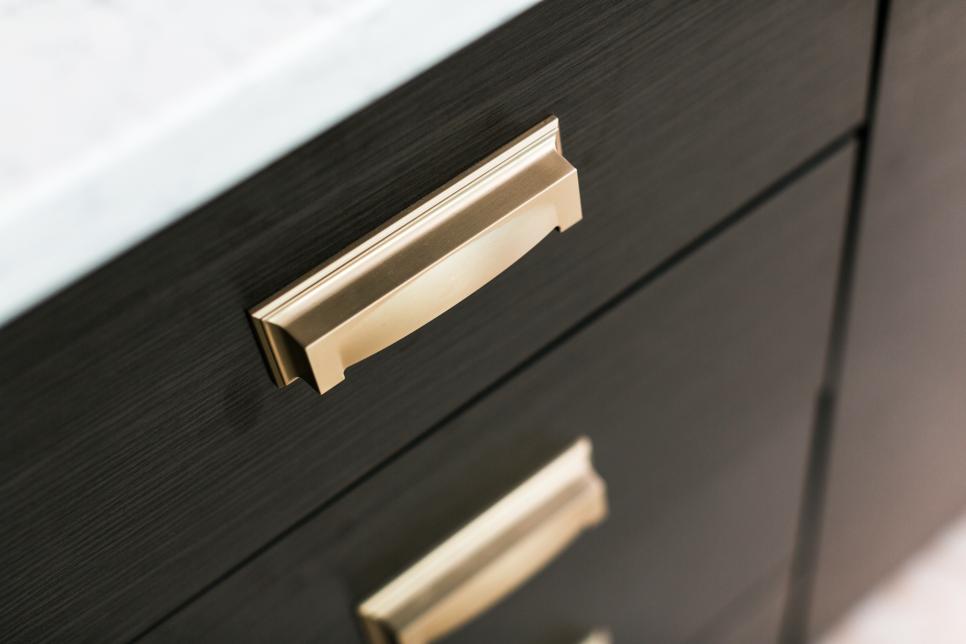 The warming effect of bronze is critical to the design of the space, in fact. Look at what it does for the entire living room/kitchen combo:
Lesson: when you suspect the perfect finish is out there, don't give up easily—trust your instinct and keep digging till you find design gold! Or bronze, as the case may be.
This post is brought to you by Delta Faucet, a proud sponsor of the HGTV Dream Home 2016. Innovative Delta® products are featured throughout the HGTV Dream Home—transforming the way water is used every day. To find the Delta® product that can turn your home into a dream, visit deltafaucet.com.