We want to hear from you! We know you have lots of opinions about HGTV Dream Home 2016 and the thousand gorgeous design details that bring it to life—but we're going to share our favorites with you first:
The media room gets big style points. We love that it sneaks in high-tech touches without screaming "home theater"—stylish Bose® speakers, a media console that's an elegant piece of furniture, and a 50-inch flat-screen TV that blends in with all the curated artwork until the moment it's needed.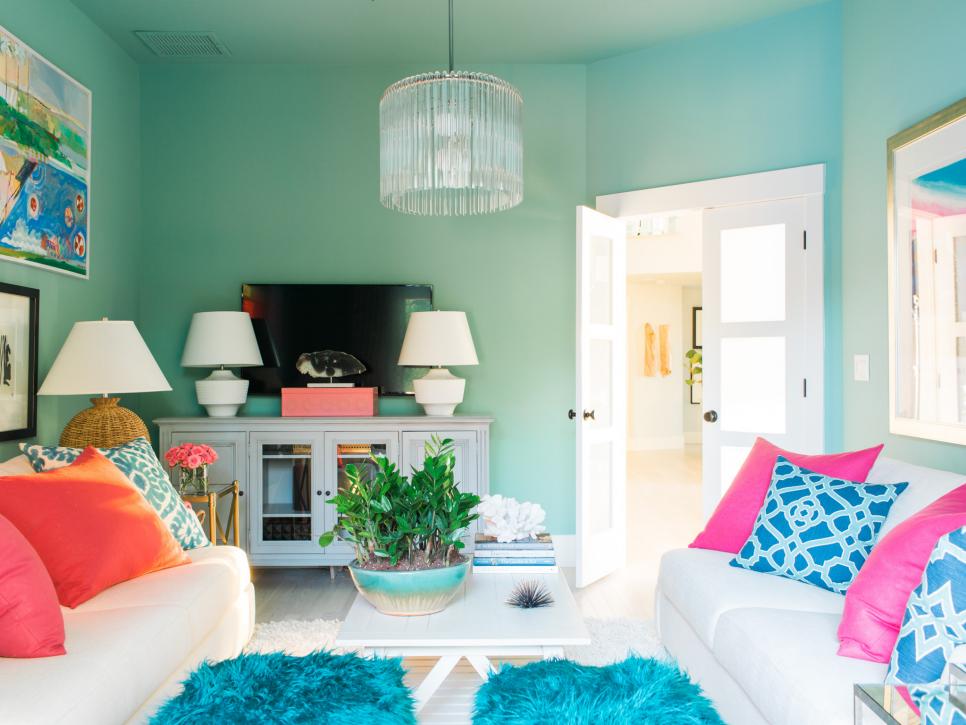 We give interior designer Brian Patrick Flynn big props for making this space as multifunctional and modern as possible. No man-cave colors in here—he used a celery hue on the wall and accented the room with fuchsia fabrics, teal poufs, and bright, funky art. But to keep the space from overwhelming the eye, he counterbalanced all the color with a beautiful beachy linen fabric for the sofas, lamps made of driftwood and rattan, and an off-white shag rug that echoes the look of bleached coral. Perfection.
The terrace suite is a vacation for the eyes. The serene white walls, the seafoam tufted bed, the ocean blue fabrics and accents, and the stunning river view at ground level—what more could you possibly ask for in a bedroom retreat?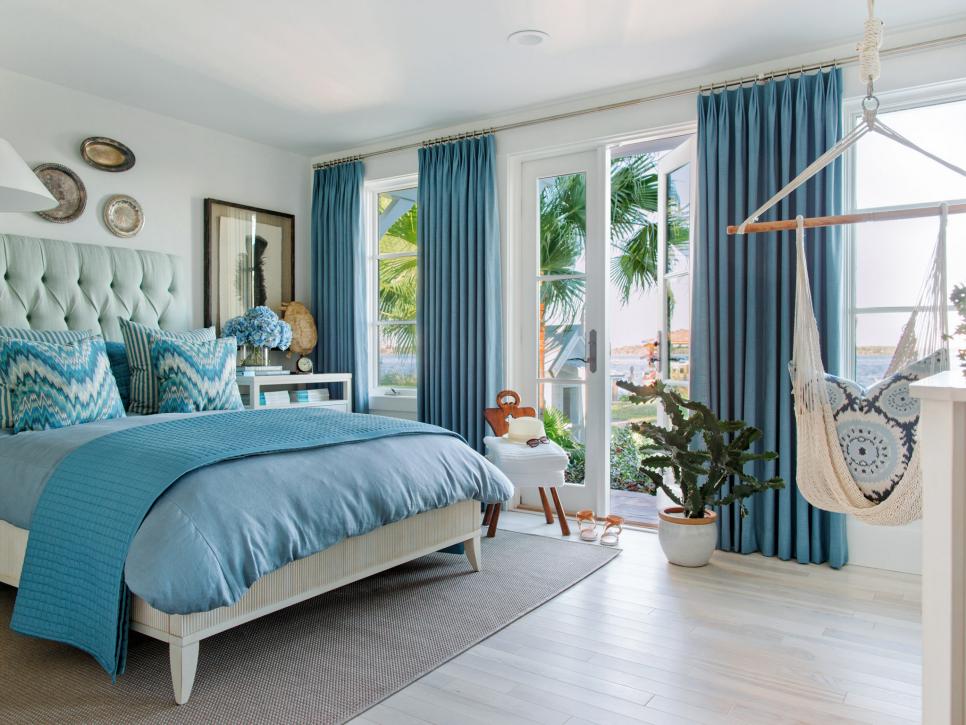 The white-on-white accents are clean and sophisticated, but the hammock chair makes you feel like a kid again.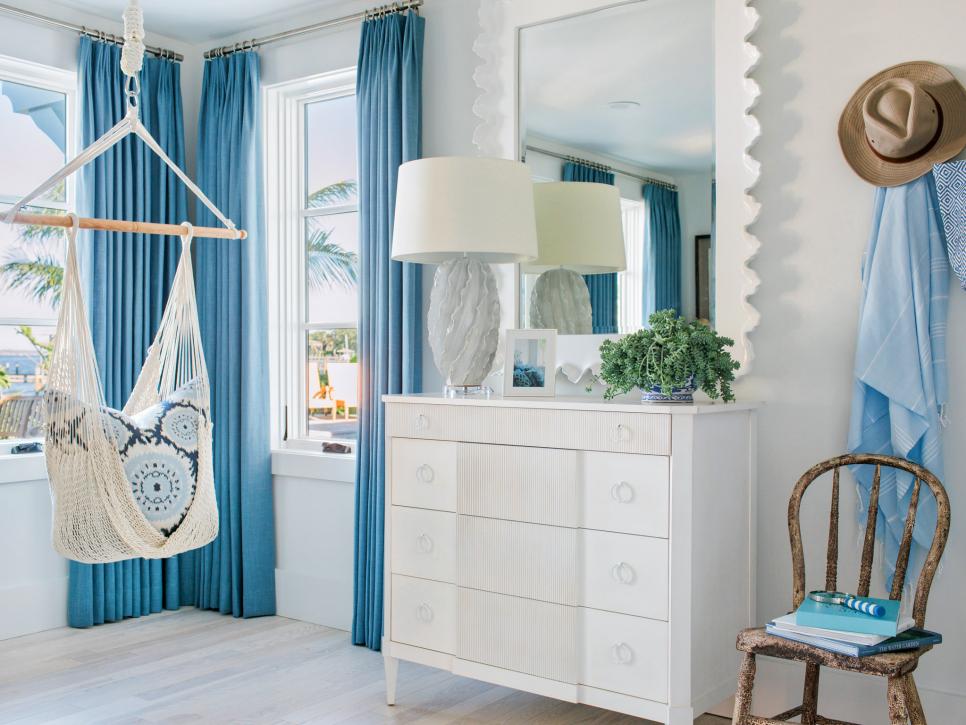 All the artwork in this suite is quiet but compelling, reminding you at every turn of your coastal surroundings. And the wireless Bose speakers blend in seamlessly, adding function without clutter.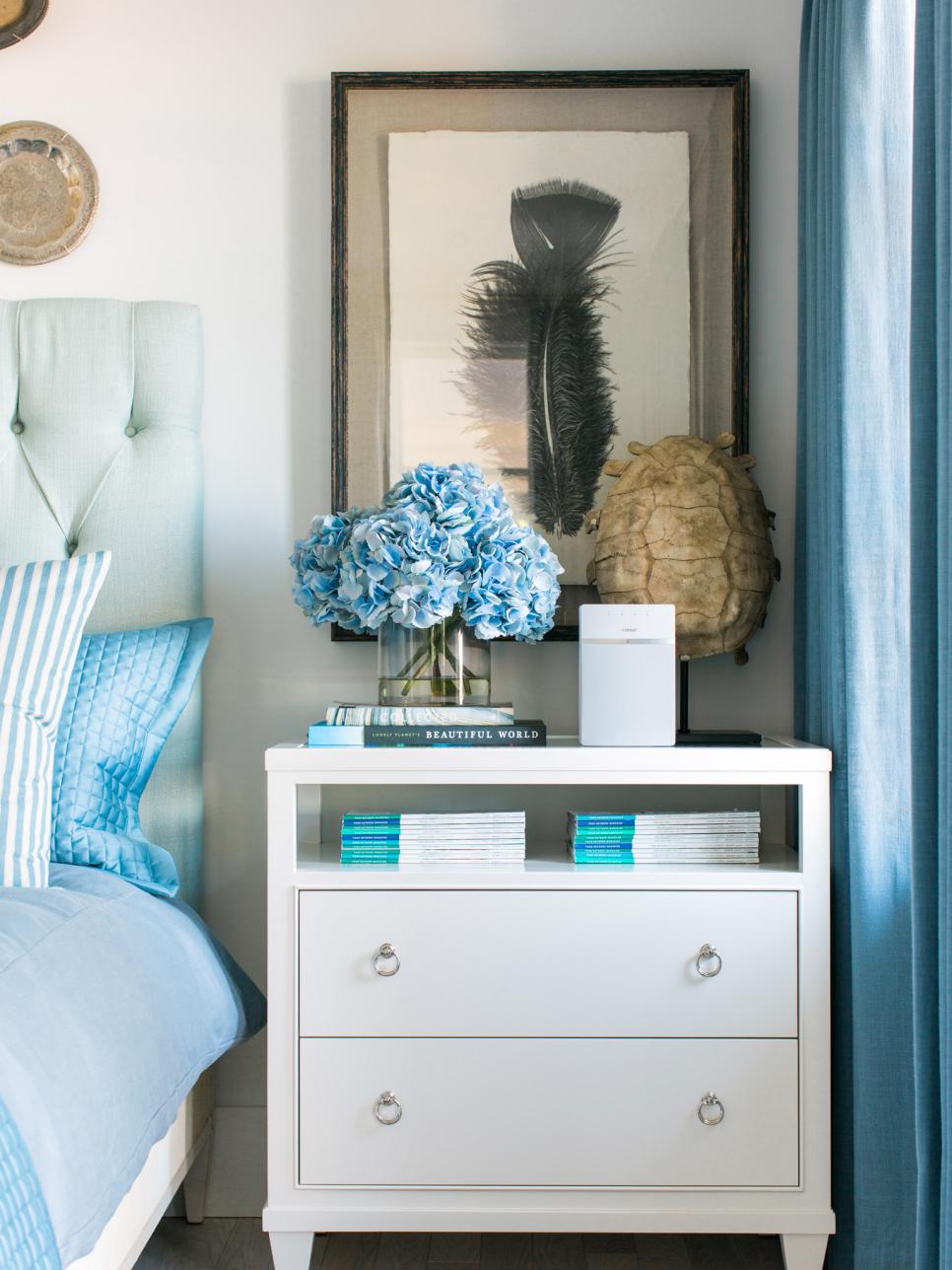 Finally, we love, love, love the lanai. The heart of outdoor entertaining for HGTV Dream Home 2016, the covered lanai connects the kitchen and pool areas and offers a gorgeous view from every seat.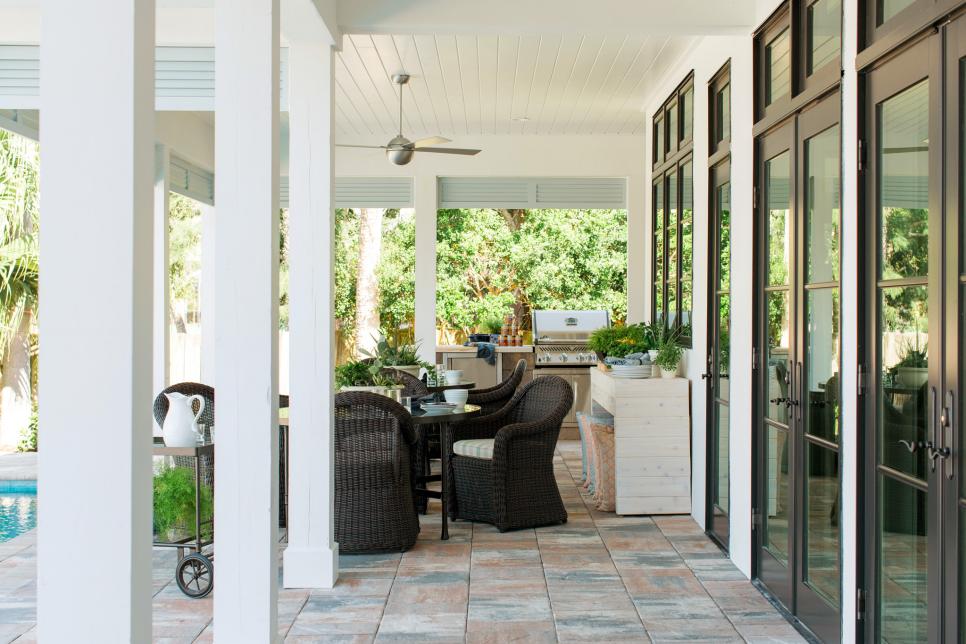 The bleached-look sideboard makes serving guests super-convenient, and offers out-of-the-way storage for extra cushions underneath: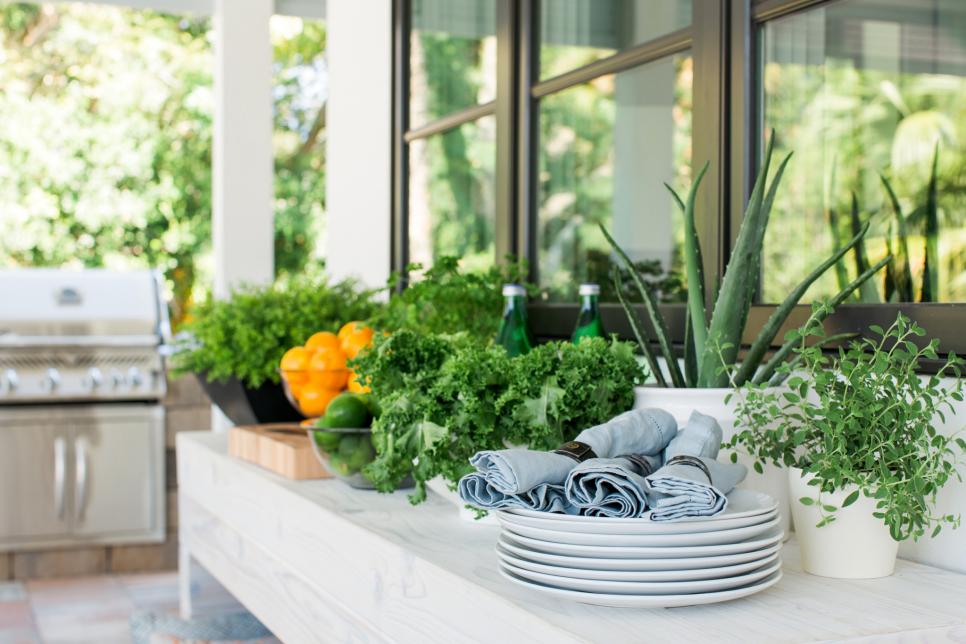 We love that the space is organized so that the chef never has to be separated from the party, thanks to the outdoor gas grill and refrigerator set in manufactured stone.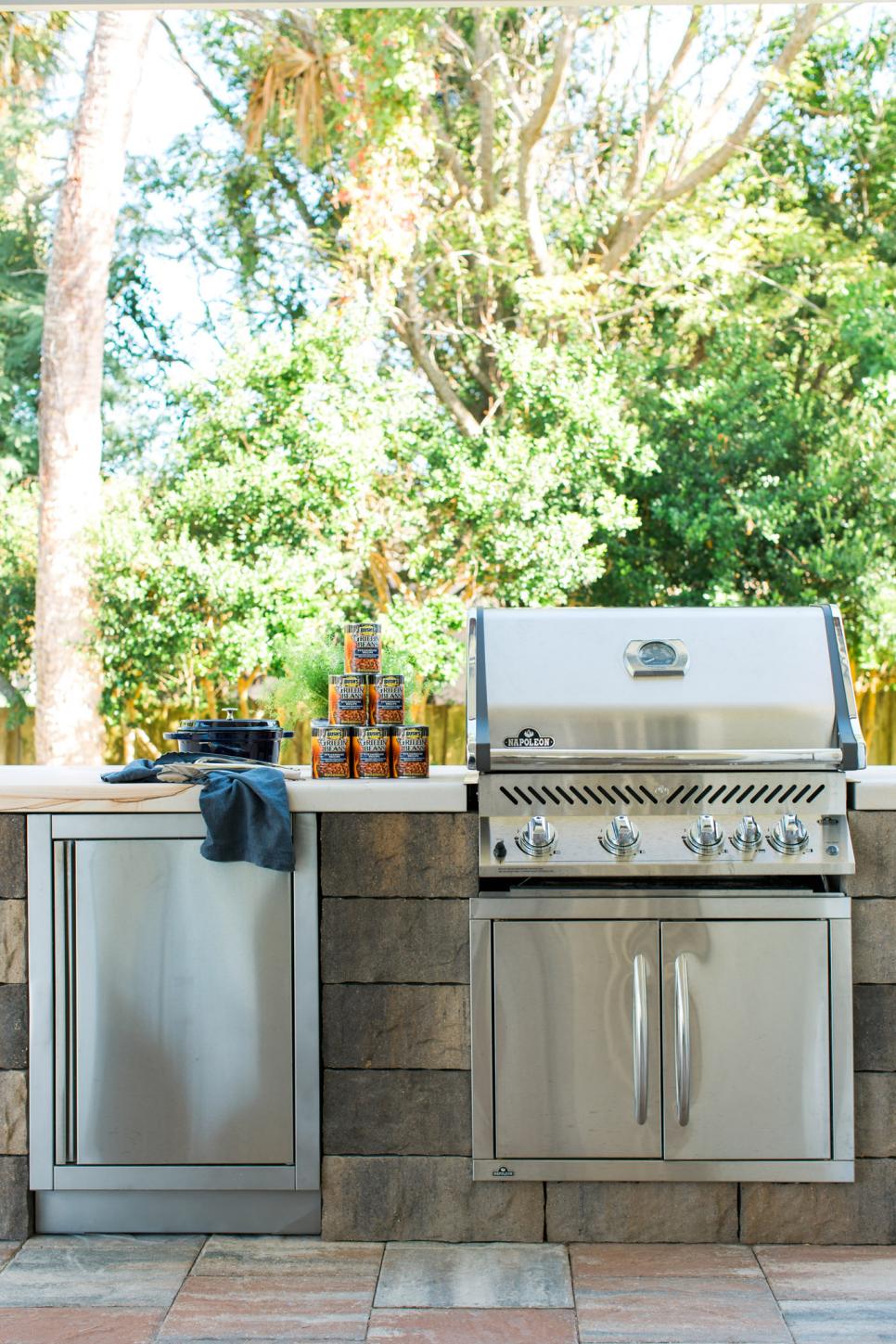 So now that we've revealed our favorite design moments to you, it's time for you to weigh in! Which room speaks your language—and which design details send you over the moon? Don't be shy!
 This post is brought to you by Bose, a proud sponsor of the HGTV Dream Home 2016. You'll find innovative Bose products featured throughout this year's HGTV Dream Home, bringing each room to life with quality sound. Dreaming about better sound for your home? Visit Bose.com.